DFRobot Screwless Terminal Shield For Arduino
DFRobot Screwless Terminal Shield For Arduino
Annoyed with finding a screwdriver when connecting wires,  this Screwless Terminal Shield is a new way to plug wires into a terminal.  
This shield features modular screwless terminal blocks which are flexible and efficient and the wires are easy to replace with no need for special tooling.  It also has standard Arduino pin out which allows the extra shield to be stacked on top of it.  
With this screwless terminal shield, make a prototyping project is much easier.  Easy and Quick.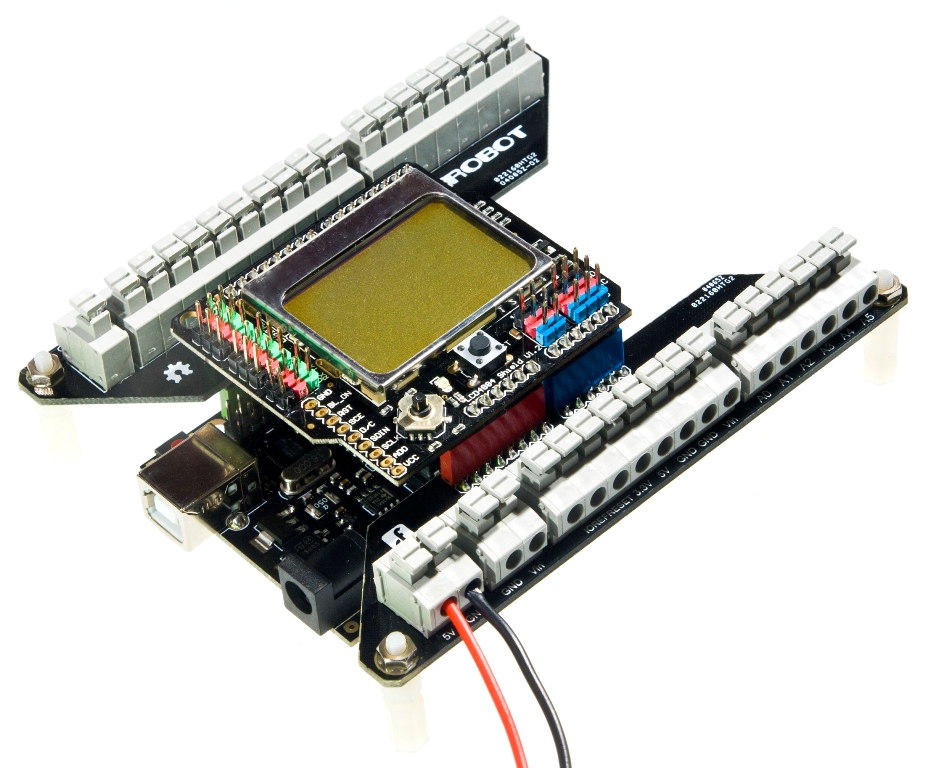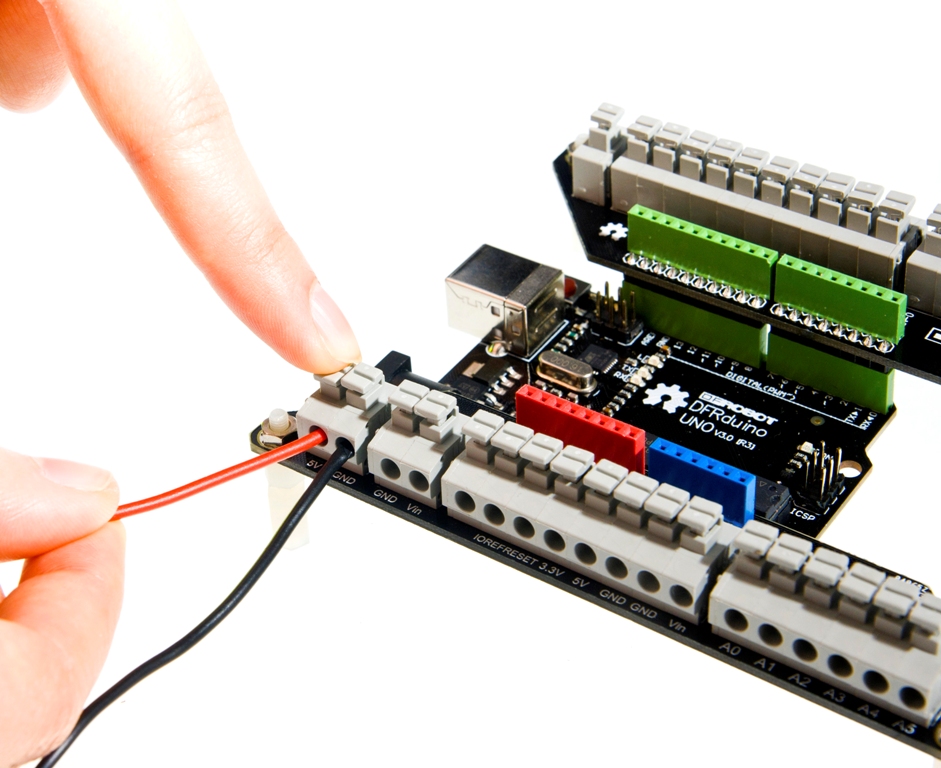 SPECIFICATION
Screwless Terminal Connector
Compatible with Arduino Compatible form factor

Press to connect cables

Grey terminals
Colored pin headers
Size:11.8 x 5.7 x 1.6cm (4.65

 x 2.24 x 0.63"

)