1 Port Serial RS485 Modbus to Ethernet Converter MQTT Gateway USR-N510-MQTT
$10100

$101.00

Save $20

(Exc. GST)
---
Available in stock
---
$ We Ship from our stock in AU (Perth) with pickup option, and Prices are Exc. GST
$ We Offer Quantity Discounts for Large Orders 10+ qty (Request for Quote)
$ We Accept Purchase Orders & Net 30 Payment for Eligible Accounts
1 Port Serial RS485 Modbus to Ethernet Converter MQTT Gateway USR-N510-MQTT
USR-N510-H7-4 RS485 Port Modbus to MQTT IoT Gateway can realize bi-directional transparent transmission between RS485 and network.

● 1-port 485 Modbus Gateway (3-in-1 serial port RS232/RS485/RS422 Optional)
● Wide voltage input range DC 5-36V
● Modbus RTU to Modbus TCP, Modbus Polling, Modbus to JSON
● Flow control XON/XOFF
● Secure Client Operation Mode: TCPS, HTTPS. MQTTS
● SSL/TLS Encryption
● Modbus RTU Master, Edge computing
Specifications
System Information
Processor
ST Cortex-M7
Basic Frequency
400MHz
Flash
128K+4M byte
Ethernet
Port Number
1
Interface Standard
8 pin RJ45
Rate
10/100 Mbps, MDI/MDIX, auto switch between cross and direct connection
Protection
2KV electromagnetism isolation, shell insulation blocking
Network Protocol
IP,TCP,UDP,DHCP,DNS,HTTP,ARP,ICMP,Web socket,Httpd client
Receive Buffer
Max 16k bytes buffer
Serial
Port Number
1
Interface Standard
RS-485: 2 wire (A+,B-) Half-Duplex
Data Bits
7,8
Stop Bit
1,2
Check Bit
Even,Odd 
Baud Rate
600bps ~ 921600Mbps
Flow Control
XON/XOFF
Buffer
Send and receive 4k bytes respectively
Protection
RS-485: anti-static 2KV,lightning protection
RS-485 Pull-up and Pull-Down Resistor
2.2 KΩ
Software
Virtual Serial(USR-VCOM)
Windows 2000 or higher(32 bit/64 bit)
Configuration
Built-in webpage, computer set-up software, serial command
Basic Parameter
Size
88 x 81 x 24 mm
Operating Temp.
-40 ~ 85°C (industry)
Storage Temp.
-40 ~ 85°C, 5 ~ 95% RH (no condensation)
Input Voltage
DC 5 ~ 36V
Working Current
53mA @ 12V
Power
<1W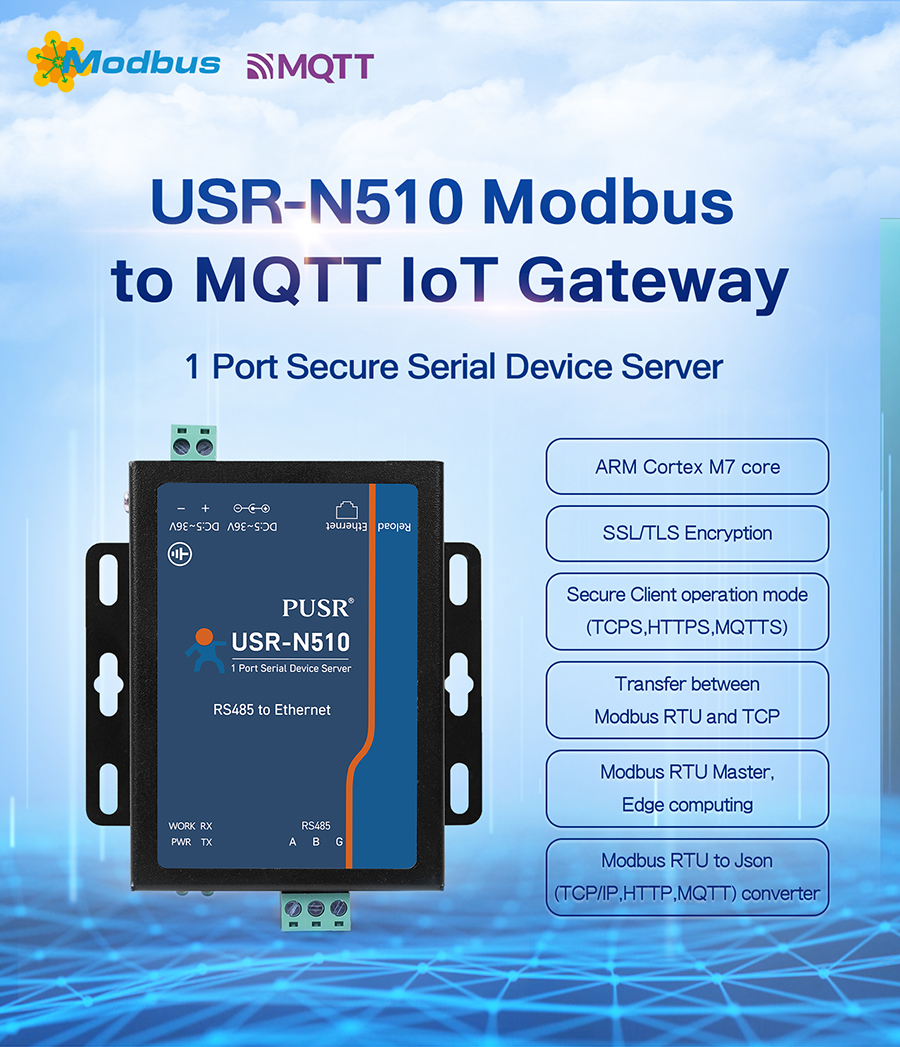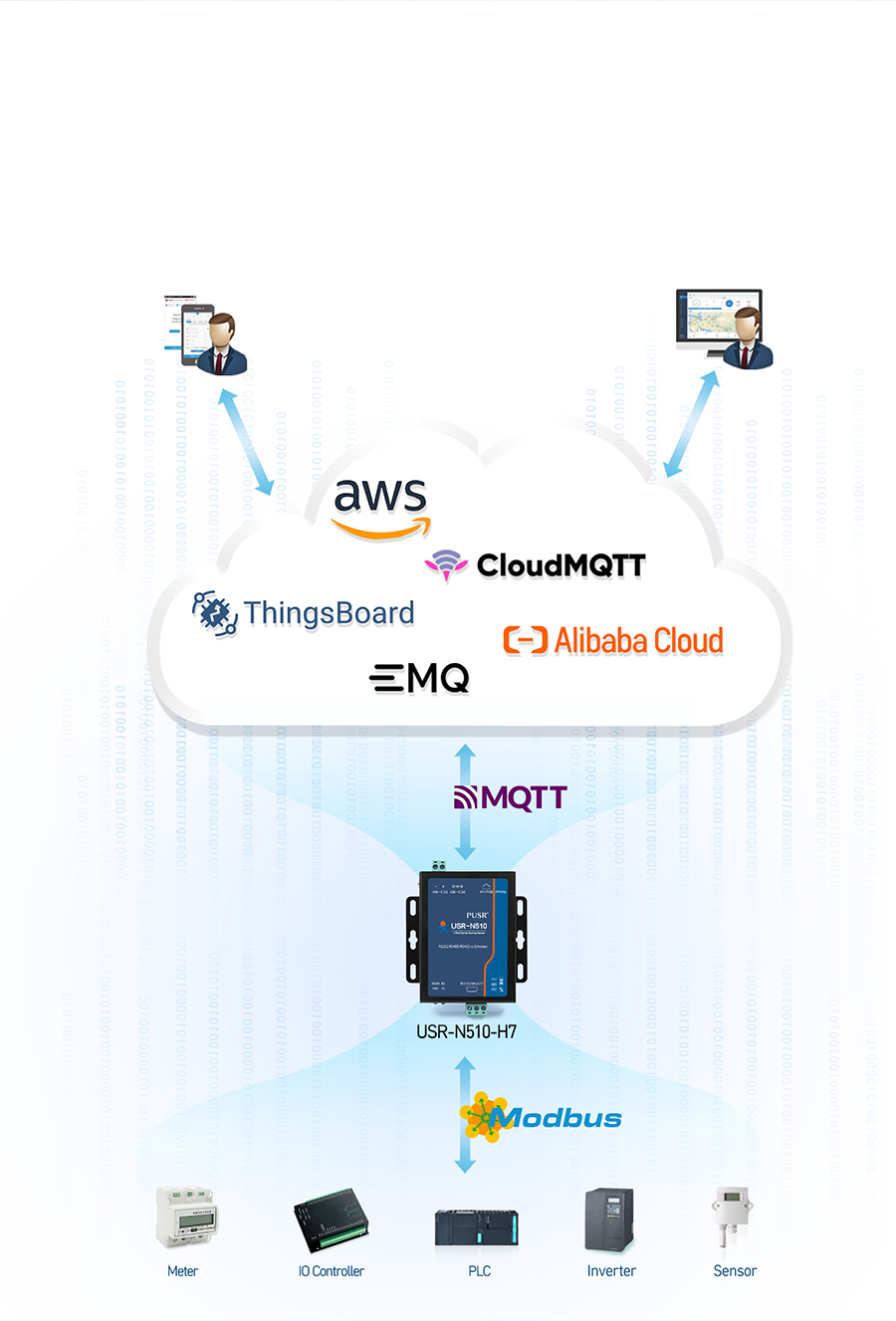 Lightweight MQTT protocol
MQTT 3.1 and 3.1.1 both supported,features SSL/TLS security,
supports maximum 16 topics publication simultaneously, 16
topics subscription simultaneously.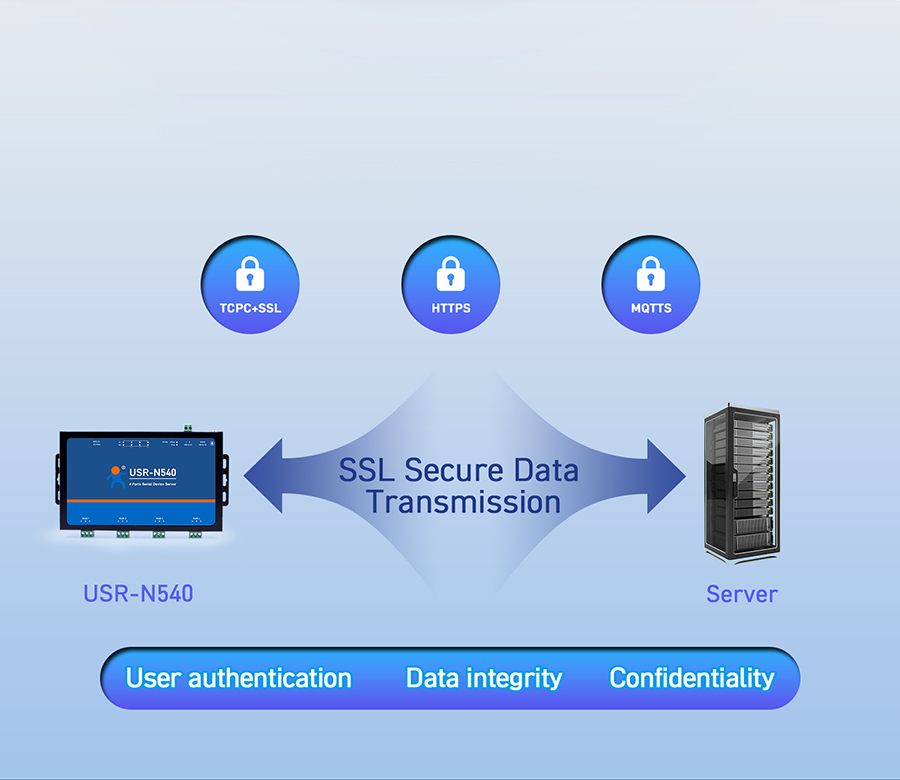 Data transmission encryption
Supports SSL/TLS encryption in TCP client, HTTP client, and MQTT operation modes
Supports two-way certificates authentication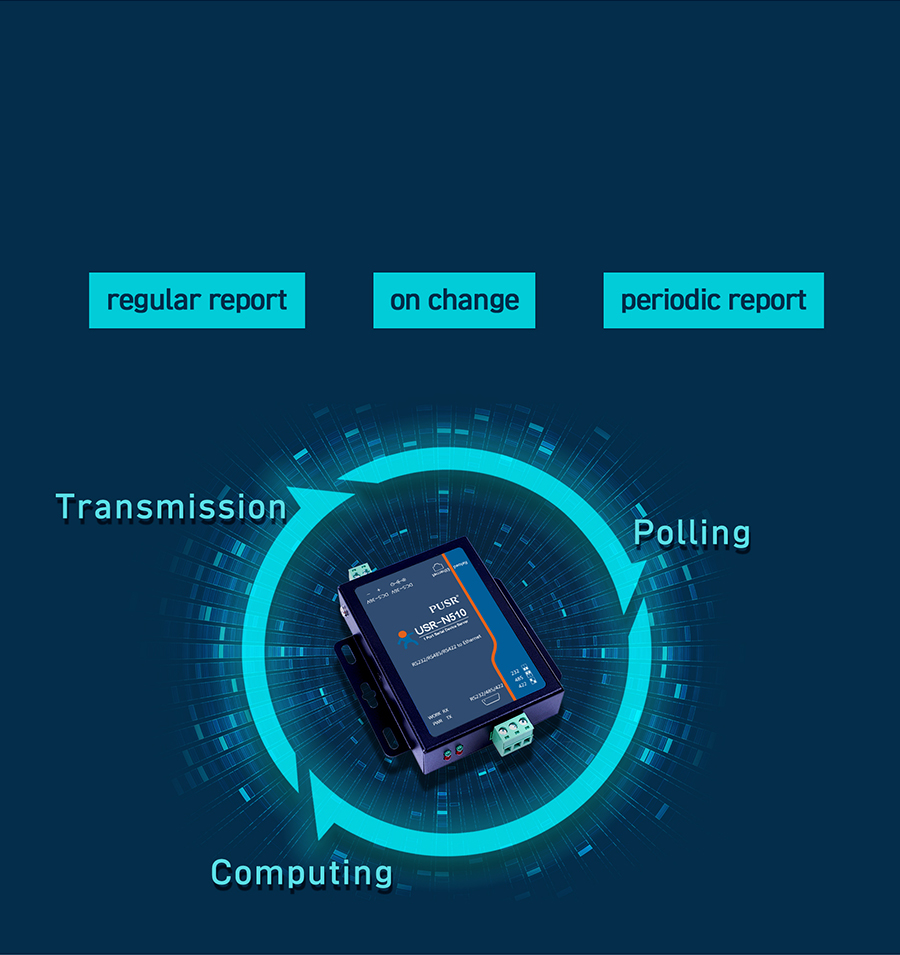 Edge computing
N510 actively executes data collection and internal calculations, then transmits to cloud platform by customized JSON format. Edge computing gateways can effectively relieve the pressure on the server.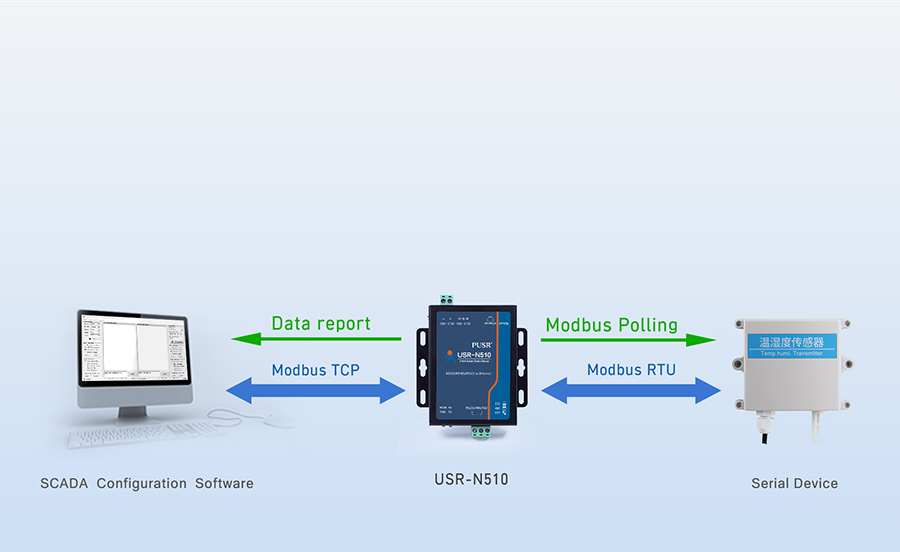 Modbus gateway
Transfer between modbus RTU and modbus TCP protocol , Support modbus multi-host polling,Support up to 128 data points for data collection, support modbus address mapping.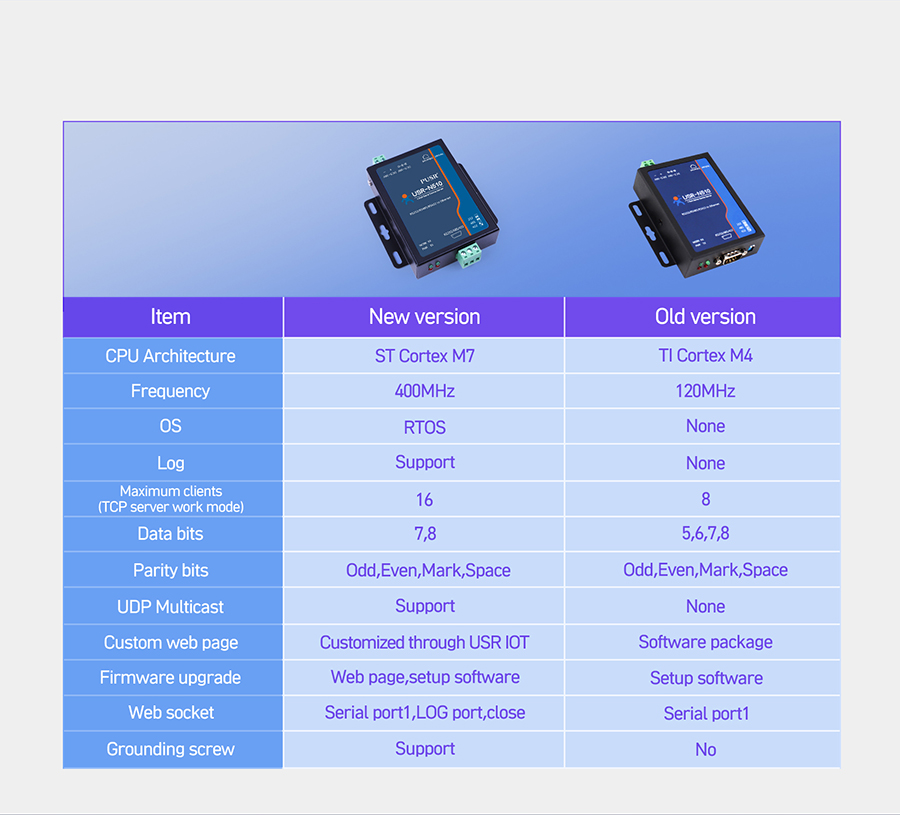 Comparison of new and old schemes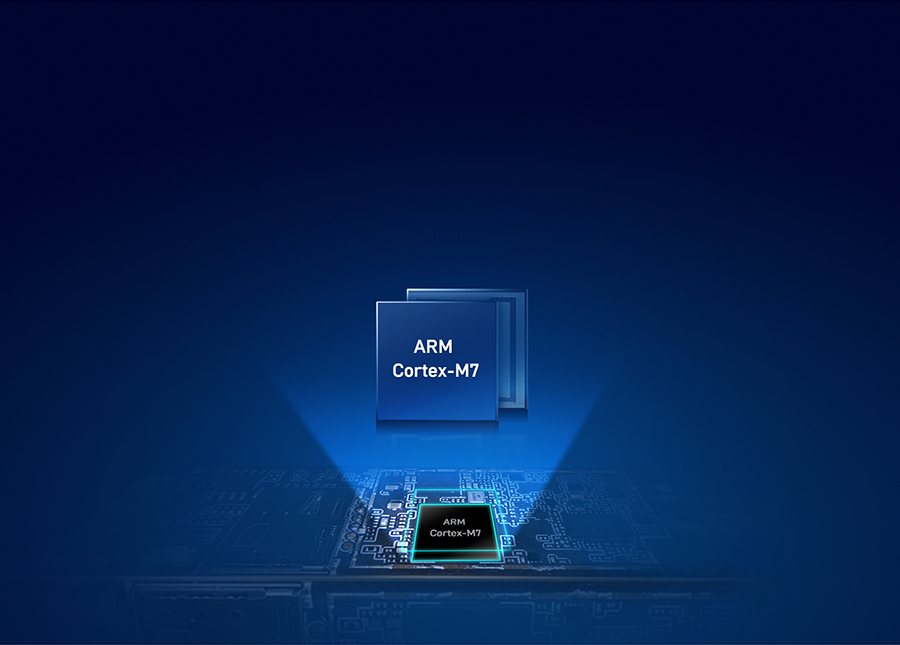 Scheme upgrade to provide a better experience
Master chip adopts ST crotex-M7 core, the main frequency is up to 400Mhz, fast processing speed, high stable and reliable performance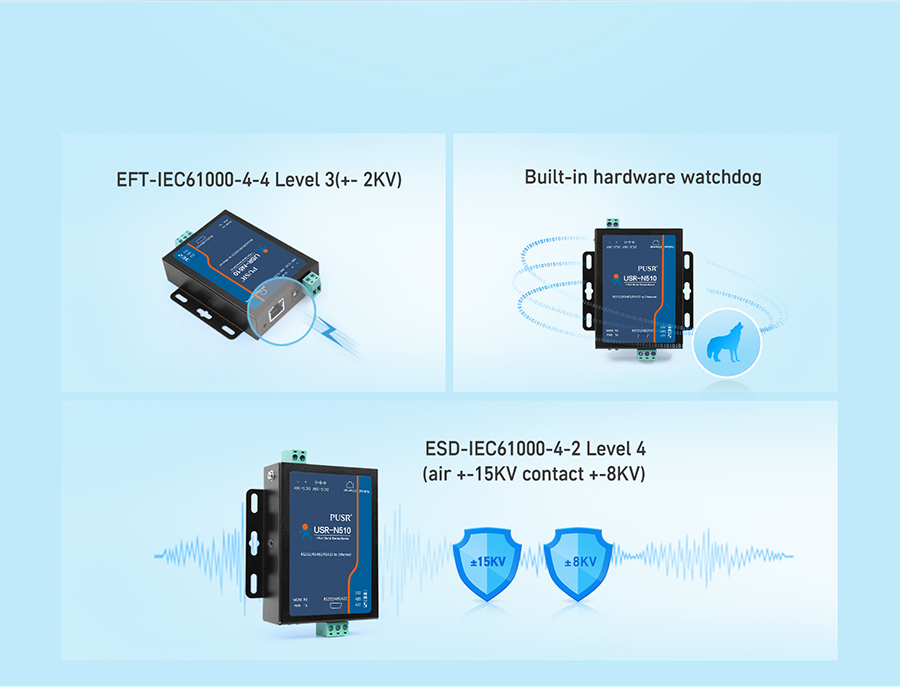 High Reliability and Stability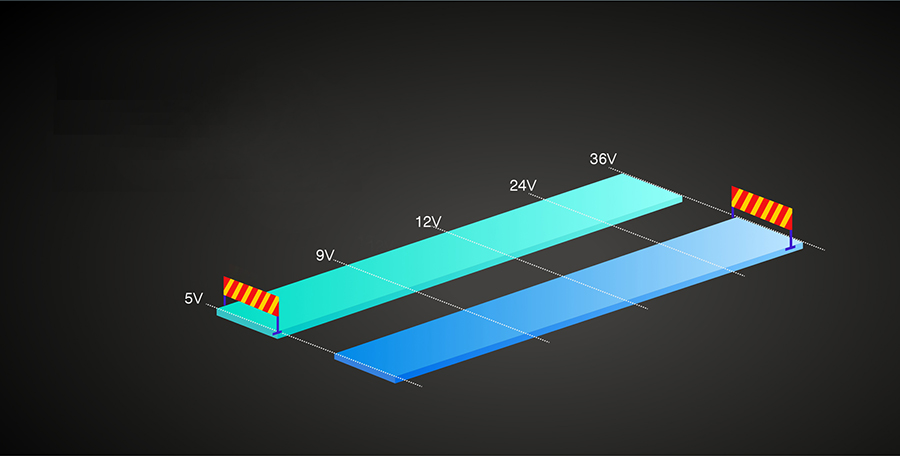 Redundant Power Supply
Wide input voltage DC 5-36V,
with reverse polarity protection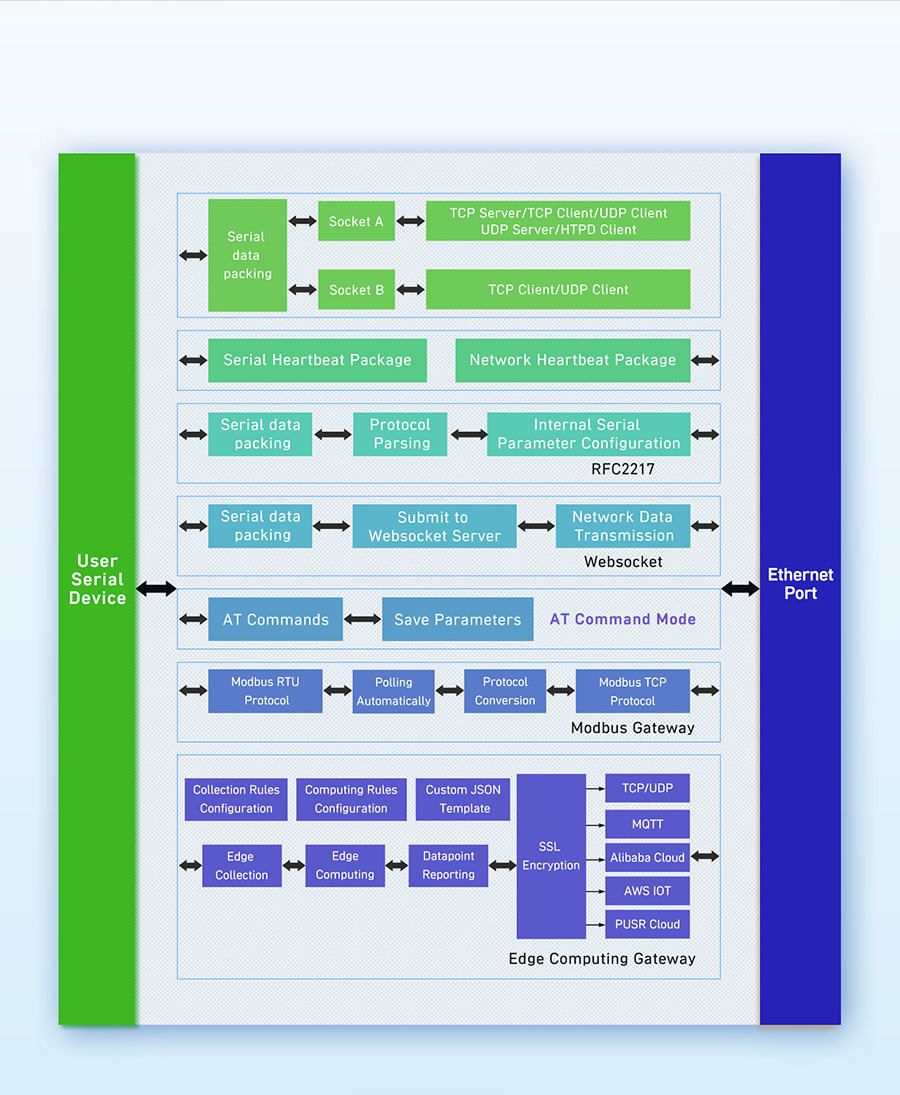 Block Diagram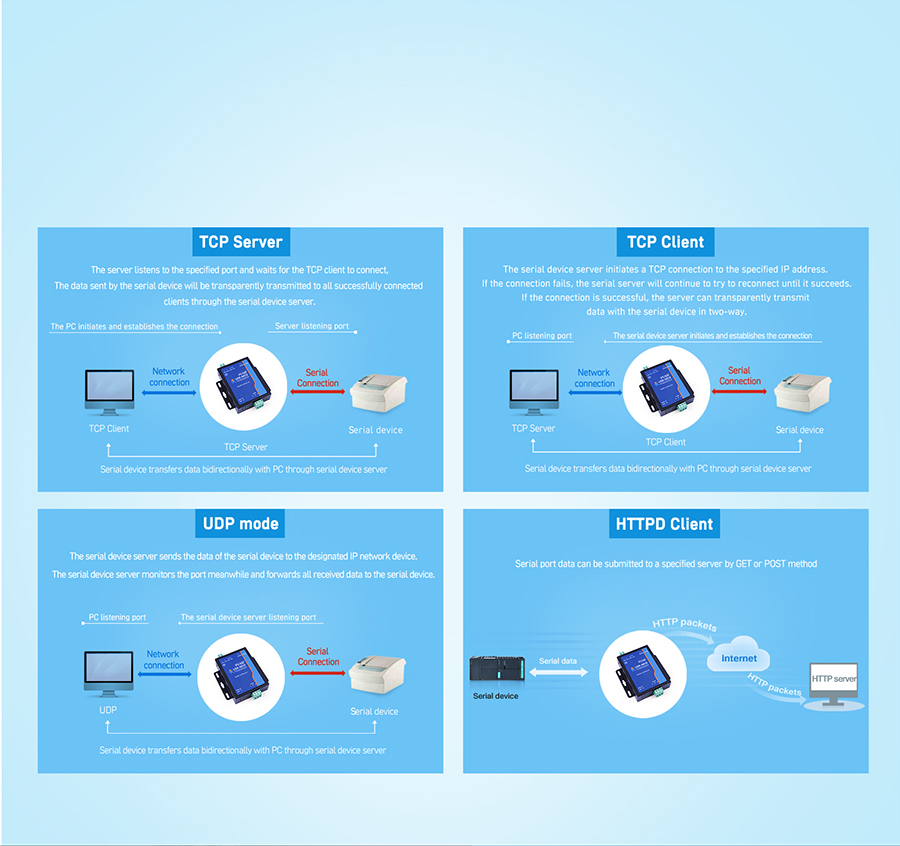 Free Choice of Multiple Working Modes
N510 supports TCP Client、TCP Server、UDP Client、UDP Server、
Httpd Client etc. operation modes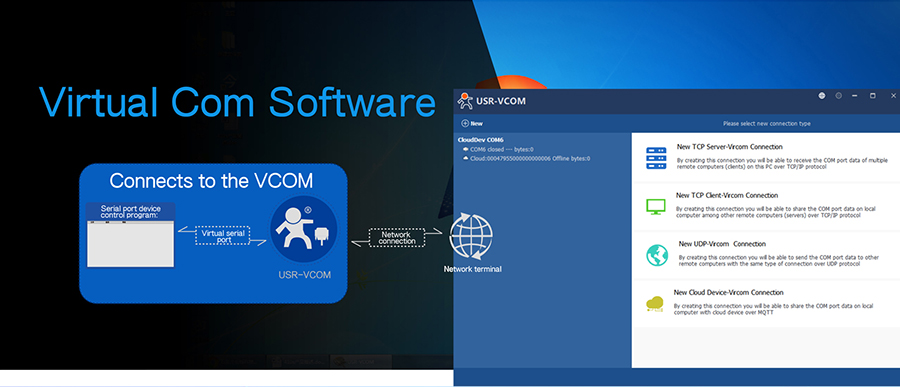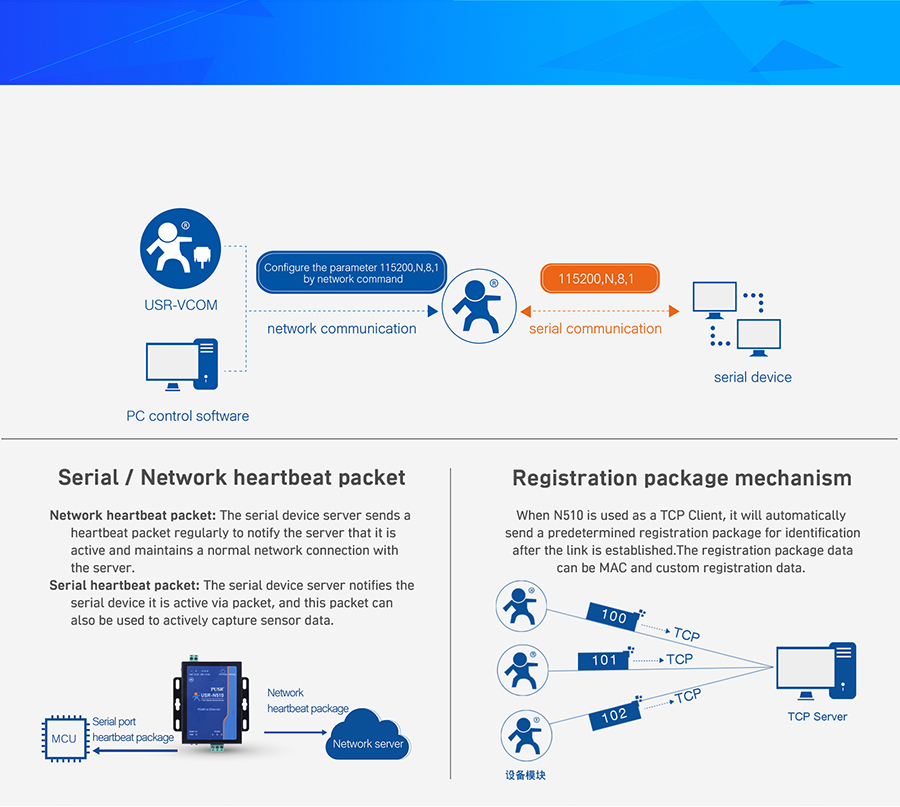 More Features
Synchronizing baud rate
Change the baud rate, data bit, check bit and stop bit dynamically via network protocol.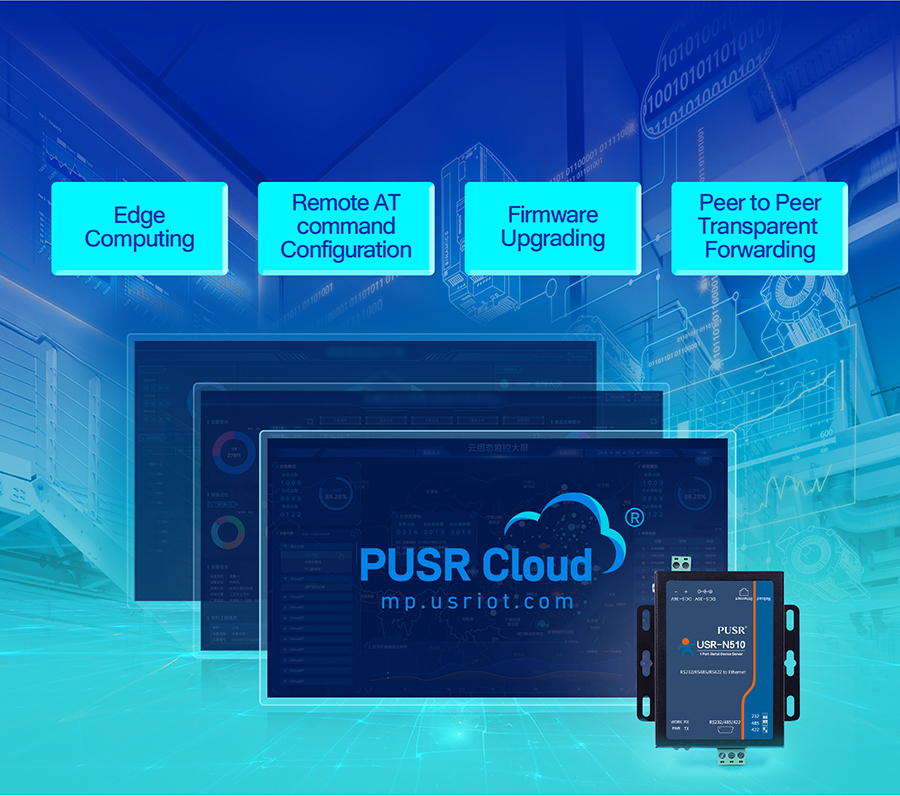 PUSR Cloud Management
Easy to achieve edge computing, pair connection, remote operation and maintenance.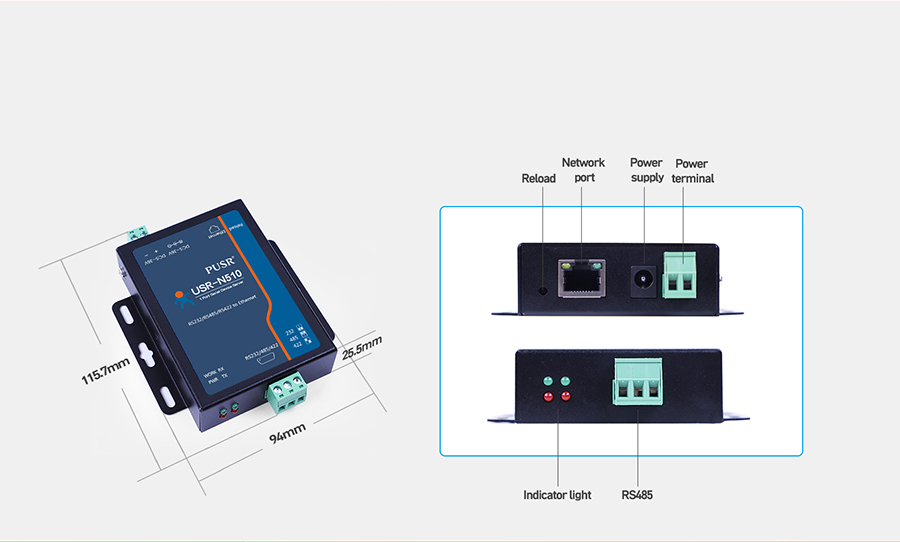 Product details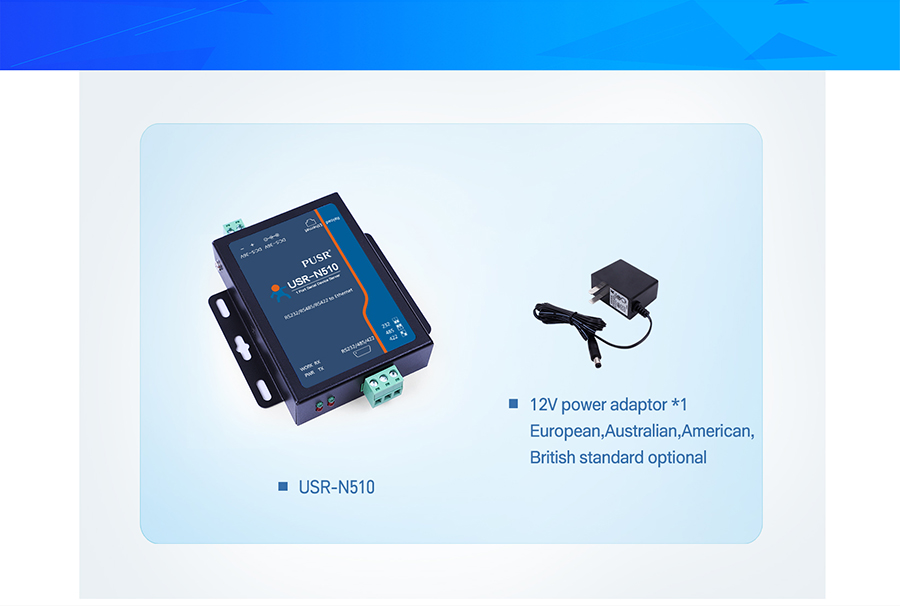 Packaging list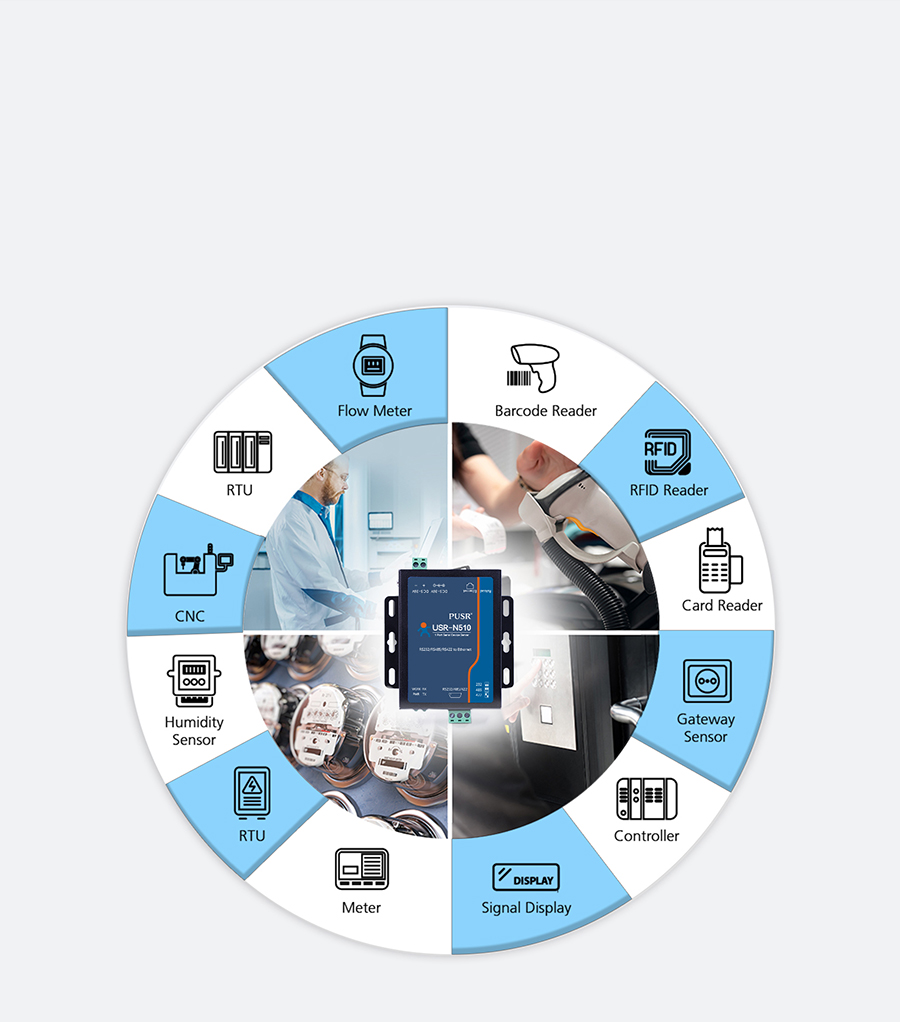 Target Applications
The N5X0 series enables instant networking of serial devices and can be deployed
in a variety of commercial applications and industrial process automation
environments that require serial-to-Ethernet connectivity. These include POS,
access control, SCADA systems, environment monitoring, sensor monitoring,
device management, remote site management, and more.
---
We Also Recommend