1 Port Serial Modbus to Ethernet Converter MQTT Gateway USR-N510-MQTT
1 Port Serial Modbus to Ethernet Converter MQTT Gateway USR-N510-MQTT
USR-N510-MQTT Modbus Gateway can realize bi-directional transparent transmission between RS232/RS485/RS422 and the network. USR-N510 (H7 Version) with the function of Modbus RTU to MQTT, SSL/TSL.


MQTT function, publish and subscribe topics can be configured up to 16
The edge computing function supports the configuration of 32 nodes. Data can be reported to the server actively
SSL/TSL function supports bi-directional verification to ensure the security of data transmission
Modbus Gateway: Modbus RTU to TCP, Modbus RTU to JSON, Modbus Polling, Edge computing
Supports connection to AWS ( Amazon Cloud) under MQTT+SSL
 Specifications
System Information
Processor
Cortex-M4
Basic Frequency
120MHz
Flash
512K byte
Ethernet
Port Number
1
Interface Standard
8 pin RJ45
Rate
10/100 Mbps, MDI/MDIX, auto switch between cross and direct connection
Protection
2KV electromagnetism isolation, shell insulation blocking
Network Protocol
IP,TCP,UDP,DHCP,DNS,HTTP,ARP,ICMP,Web socket,Httpd client,SSL/TSL. MQTT
Receive Buffer
Max 16k bytes buffer
Serial
Port Number
1
Interface Standard
RS-232: DB9 pin type, RS-485: 2 wire (A+,B-), RS-422 (A,B,Y,Z)
Data Bits
5,6,7,8
Stop Bit
1,2
Check Bit
None,Even,Odd,Space,Mark
Baud Rate
600bps ~ 230.4Kbps
Flow Control
RTS/CTS
Buffer
Send and receive 2k bytes respectively
Protection
RS-485: anti-static 2KV,lightning protection
RS-485 Pull-up and Pull-Down Resistor
2.2 KΩ
Software
Virtual Serial(USR-VCOM)
Windows 2000 or higher(32 bit/64 bit)
Configuration
Built-in webpage, computer set-up software, serial command
Basic Parameter
Size
88 x 81 x 24 mm
Operating Temp.
-40 ~ 85°C (industry)
Storage Temp.
-40 ~ 85°C, 5 ~ 95% RH (no condensation)
Input Voltage
DC 5 ~ 36V
Working Current
53mA @ 12V
Power
<1W
More
Certificate
CE,FCC,ROHS
Warranty
2 years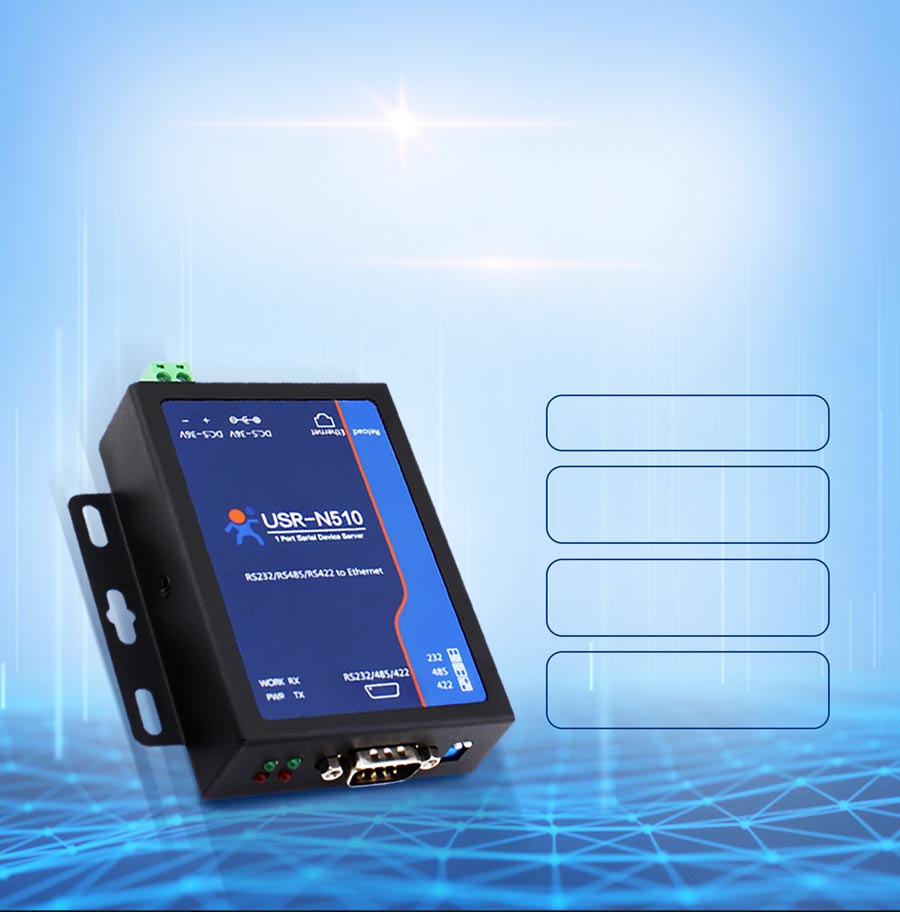 MQTT/SSL/TSL
Connect to AWS 
USR-N510 (H7 Version) Modbus Gateway
1 Port Serial to Ethernet Converter
RS232/485/422 3 in 1
SSL/TSL function,
supports bi-directional verification
Modbus RTU to TCP
Modbus RTU to JSON
Modbus Polling
Edge computing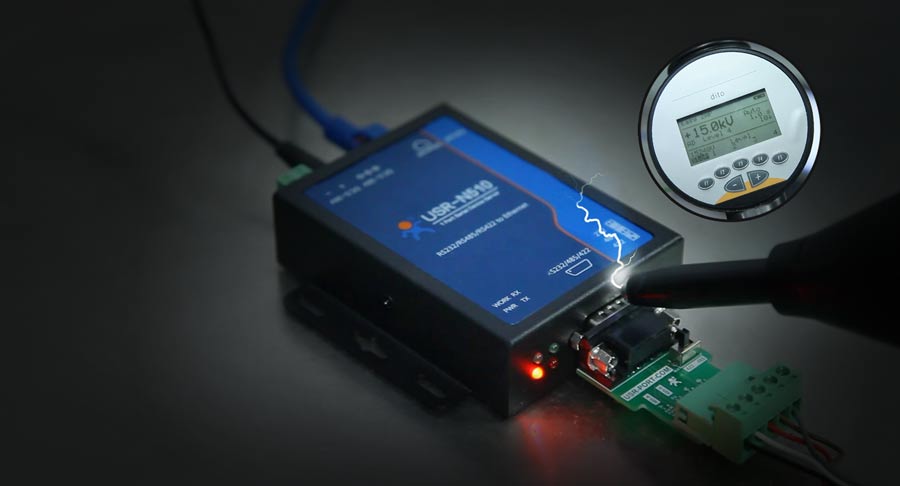 ESD protection level 3
Air +-8KV
Contact +-8KV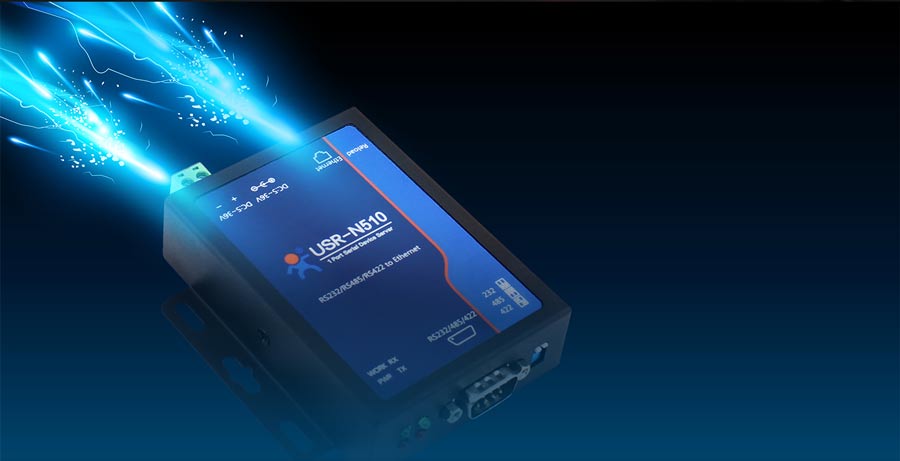 Surge protection: level 3
EFT protection: level 3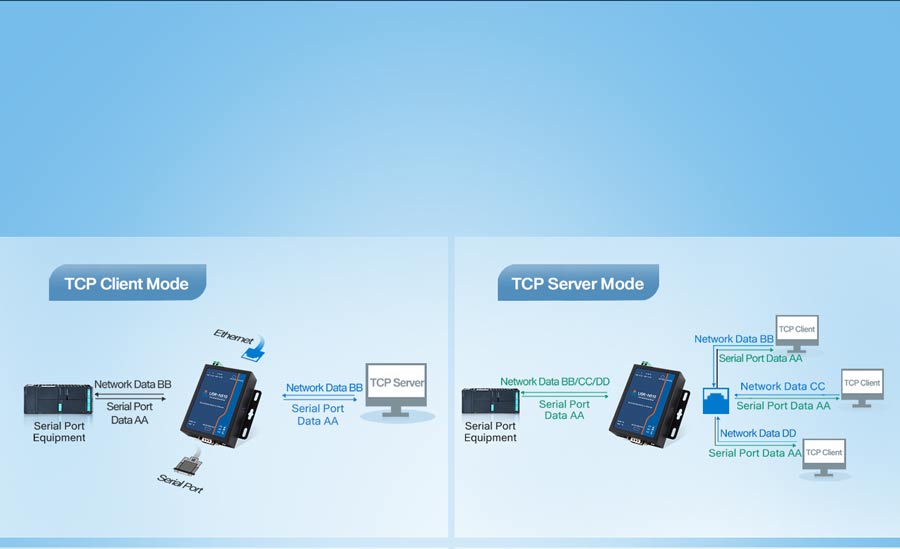 Free Choice of Multiple Working Modes
Modbus gateway N510 supports TCP Client, TCP Server, UDP Client, UDP Server, 
Httpd Client (later support MQTT Client) and other modes; only a simple configuration, you can achieve data pass-through function.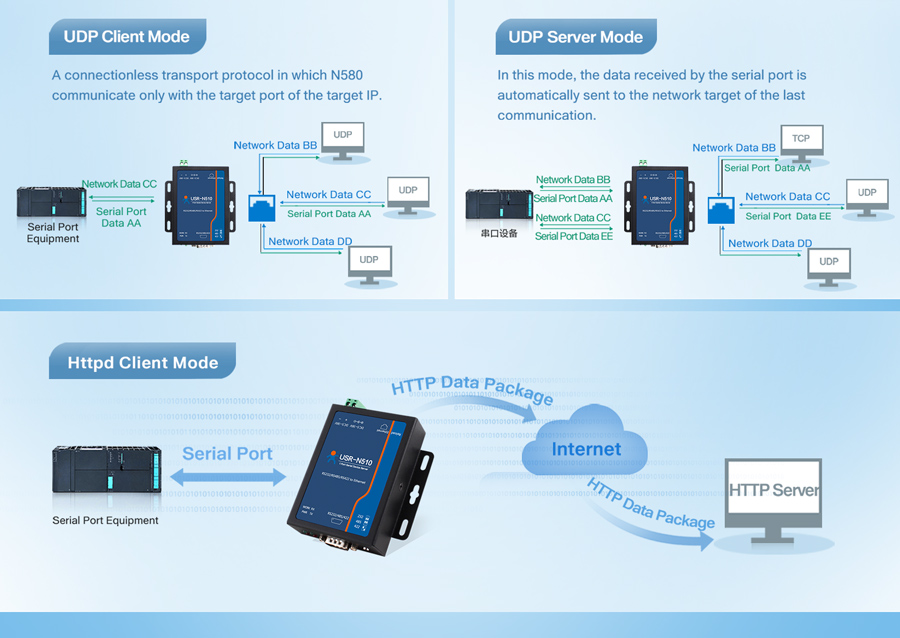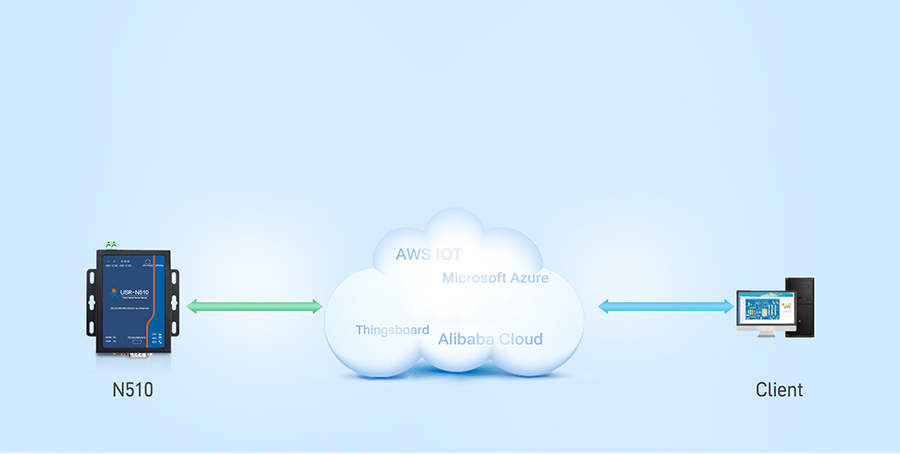 Lightweight MQTT protocol
MQTT 3.1 and 3.1.1 both supported, features SSL/TLS security,
supports maximum of 16 topics publication simultaneously,
16 topics subscription simultaneously.
MQTT Broker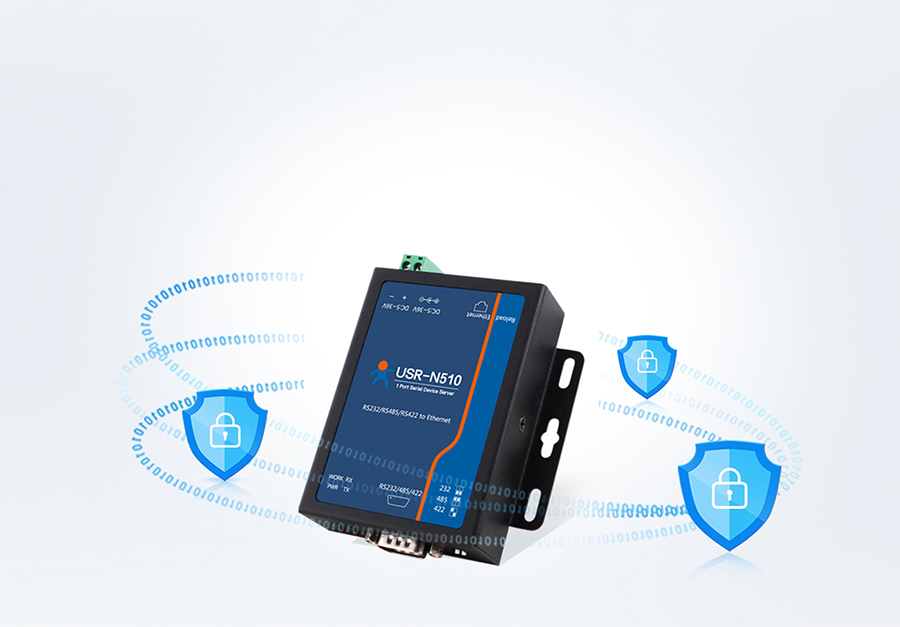 Communication encryption, security, and reliable
Supports SSL/TLS encryption in TCP client, HTTP client, and MQTT work modes
Supports two-way certificate authentication secure transmission of user data,
applicable to confidentiality scenarios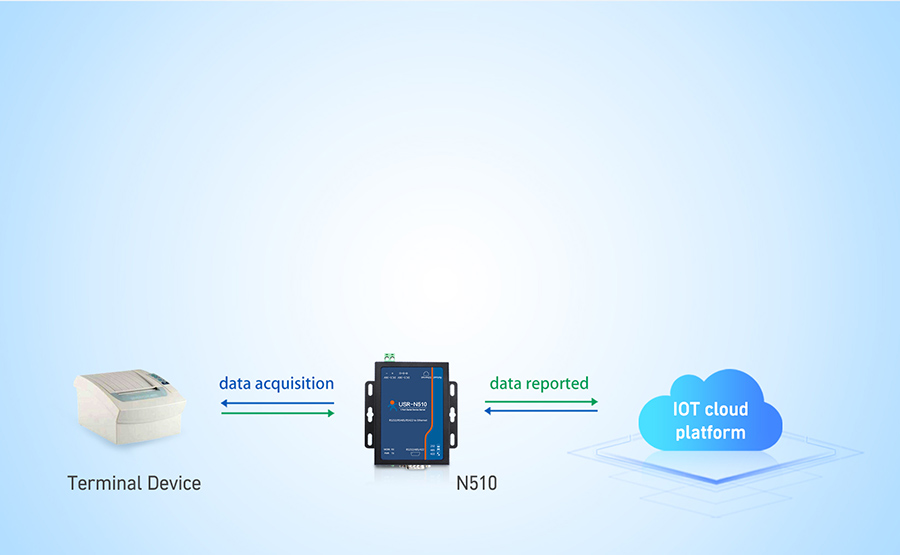 Simple and fast edge computing function
Supports JSON format reporting, simple configuration,
Modbus gateway N510 can actively collect the required data and report
Up to 32 nodes can be reported, you can choose periodic or varying reporting.
When the data of multiple devices is reported at the same time,
edge computing gateways can effectively relieve the pressure on the server.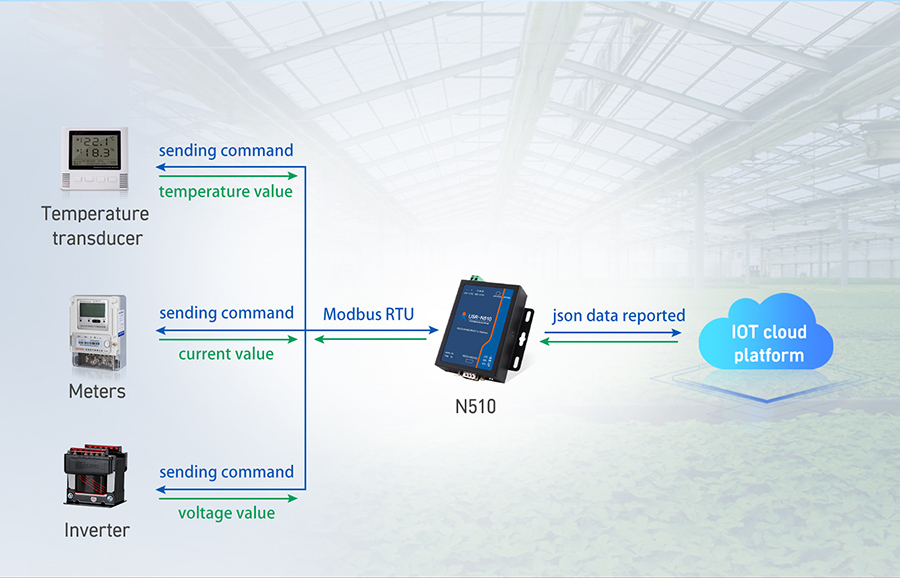 Block Diagram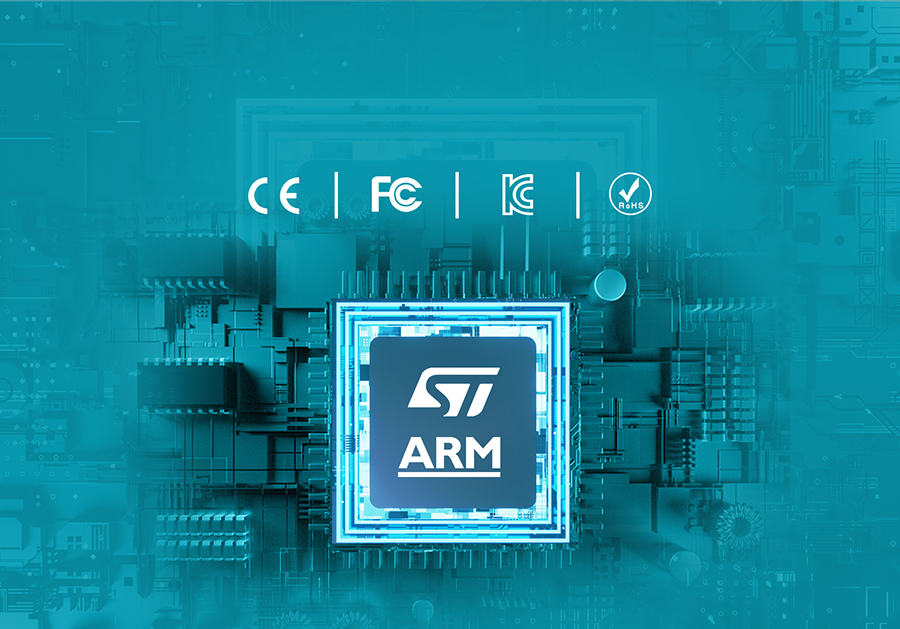 Soc core of STMicroelectronics
Industrial giant ST chip scheme, ARM architecture Cortex M7, stronger scalability, sufficient resources, low latency.
Download
---
We Also Recommend