8inch 2K Capacitive Touch Display Toughened Glass 1536×2048
$13500

$135.00

Save $20

(Exc. GST)
---
Available in stock
---
$ We Ship from our stock in AU (Perth) with pickup option, and Prices are Exc. GST
$ We Offer Quantity Discounts for Large Orders 10+ qty (Request for Quote)
$ We Accept Purchase Orders & Net 30 Payment for Eligible Accounts
8inch 2K Capacitive Touch Display Toughened Glass 1536×2048
High Resolution
Multi-Point Touch
Full Color
Device & System Support

Raspberry Pi
Supports Raspberry Pi OS, 10-point touch, driver free
Supports Ubuntu / Kali, single point touch, driver free
Jetson Nano
Supports Ubuntu, single point touch, driver free
PC
Supports Windows 11 / 10 / 8.1 / 8 / 7, 10-point touch, driver free
For the moment, only the Raspberry Pi 4B and CM4 have adequate CPU performance to drive this 2K display completely.
Support more powerful future versions as long as its GPU performance is equivalent to or better than the Pi 4B.
Connection Examples
Working With Raspberry Pi 4B
Working With Compute Module 4
Working With Jetson Nano
Working With Mini PC
for reference only, the above controller boards or host are not included.
IPS Display Panel
Excellent Display Performance With 178° Wide Viewing Angle
2K High Resolution
1536×2048 Pixels, Clearer Display
Capacitive 10-Point Touch
up to 10-point touch, depending on the operating system
up to 6H hardness toughened glass panel
Optical Bonding, display well and dustproof
Audio Feature
Built-In Ferrite Hi-Fi Speaker, Dual-Track Support
Interface Introduction
Product Show
Dimensions
Support Touch Screen Customization
Support The Following Ways To Customize The Touch Screen Display In Bulk Order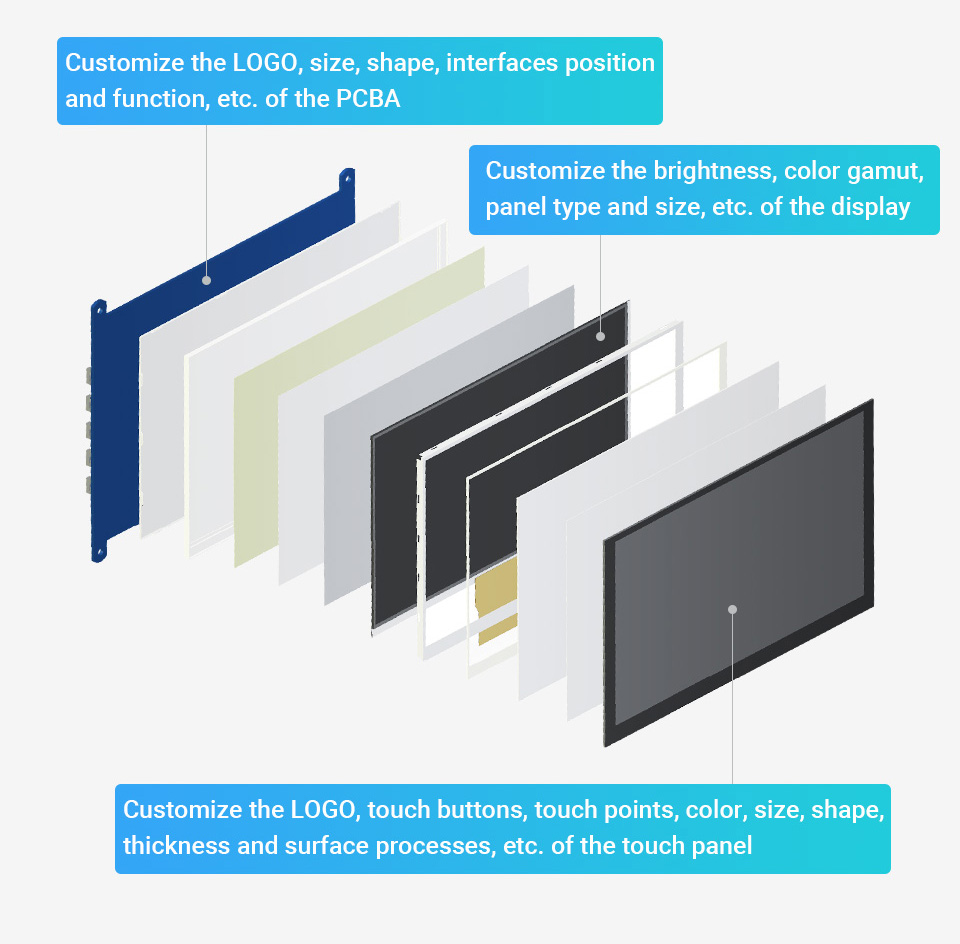 ---
We Also Recommend