Industrial 4G/3G LTE Modem Router, Serial to Cellular Modem USR-G781-AU
Industrial 4G/3G LTE Modem Router, Serial to Cellular Modem USR-G781-AU (Antenna Included)
Freq. Bands: B1-B2-B3-B5-B7-B8-B20-B28 (Telstra and all other AU providers)
USR-G781 is an industrial cellular modem router, which provides a serial to cellular networking solution. Provide Serial and Ethernet Connectivity to PLC, RTU, Data Loggers, Wireless SCADA applications, and IP Cameras at Remote Sites.

Supports 2 10/100Base-T(X) self-adaptive Ethernet interface and 1RS485 port

Hardware watchdog, rugged metal casing, and wall mounting

2 RJ45 port, one can be WAN or LAN port and another one can be LAN port

Support VPN(PPTP) client

Support static routing
List of Australia 4G LTE Frequencies: https://en.wikipedia.org/wiki/4G_connectivity_in_Australia
Note: This kit includes the antenna, AU power adapter, and DB9 cable.
                                               Operation Band
        Network Type
G781 (Asia )
G781-E (Europe )
G781-AU ( Australia )
G781-A ( USA )
G781-V ( USA )
4G
FDD-LTE
1/3
1/3/5/7/8/20
1/2/3/4/5/6/7/8/28
2/4/12
4/13
TDD-LTE
38/39/40/41
38/39/40/41
40
3G
WCDMA/HSPA/UMTS
1/8
1/8
1/2/5/8
2/4/5
2G
GPRS/GSM/EDGE
3/8
3/8
2/3/5/8
Features of Industrial 4G LTE Modem router, Serial to Cellular Modem
OPEN WRT, support multiple developments

2 RJ45 port, one can be WAN or LAN port and another one can be LAN port.
Support VPN(PPTP) client.
Support static routing
Support Firewall and QoS
Support DDNS
Support NTP to check the time.
Support TCP/UDP client mode and server mode.
Support identity packet and heartbeat packet.
Support Serial to HTTP format
Support upgrading firmware via FTP.
Integrated Hardware and software watchdog timer.
Specifications
Parameter
Item
Index
SIM card and antenna
SIM/USIM card
Six pin SIM card interface, 3V/1.8V SIM card
Antenna
SMA interface, 5 dBi antenna
Hardware Parameters
Wired Internet interface
WAN*1 and LAN*1
Data Interface
RS232:300bps - 460800bps
RS485:300bps - 460800bps
Indicator LED
LINKA, LINKB, TXD, RXD, POWER, NET, WORK, SIM
Working Voltage
DC 9V~36V
Working Current

Average current 180mA@12V

Peak Current 300mA@12V

Working Temp.
-35°C-75°C
Storage Temp.
-40°C-125°C
Working humidity
10%~90%
Storage humidity
5%~90%
Software Parameters
Work Mode
Transparent Mode, httpsD Client Mode
Setting Command
AT+ Command Structure
Network protocol
TCP/UDPDNS/https/FTP
Max TCP connections
4
User Configuration Method
Setting Software, AT command and Web Server configuration
Software Functions
VPN
Support PPTP
Static routing management
Support 
Firewall
Support
Network diagnosis
Support
Remote Management
Support
Transparent Transmission
Support TCP Server/TCP Client/UDP Server/UDP Client

https Protocol

Transmission

Support
Heartbeat Packet
Support
Identity Packet
Support IMEI/ICCID/self-defined identity packet
Baud Rate Synchronization
Support
USR Cloud
Support
Documentation
USR-G781-AT-Command-Set_V1.0.0

USR-G781-User-Manual_V1.0.06.02

Specification of 4G LTE modems USR-G781

USR-G781 Datasheet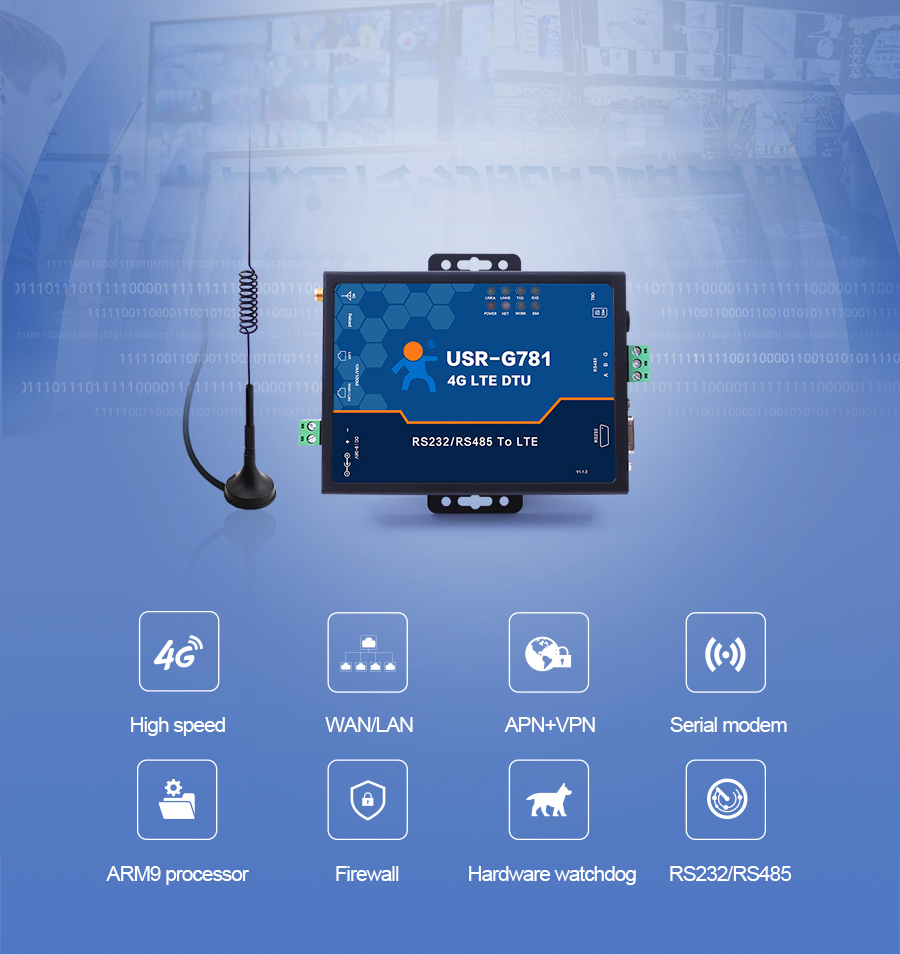 Industrial 4G LTE Router
With Serial Port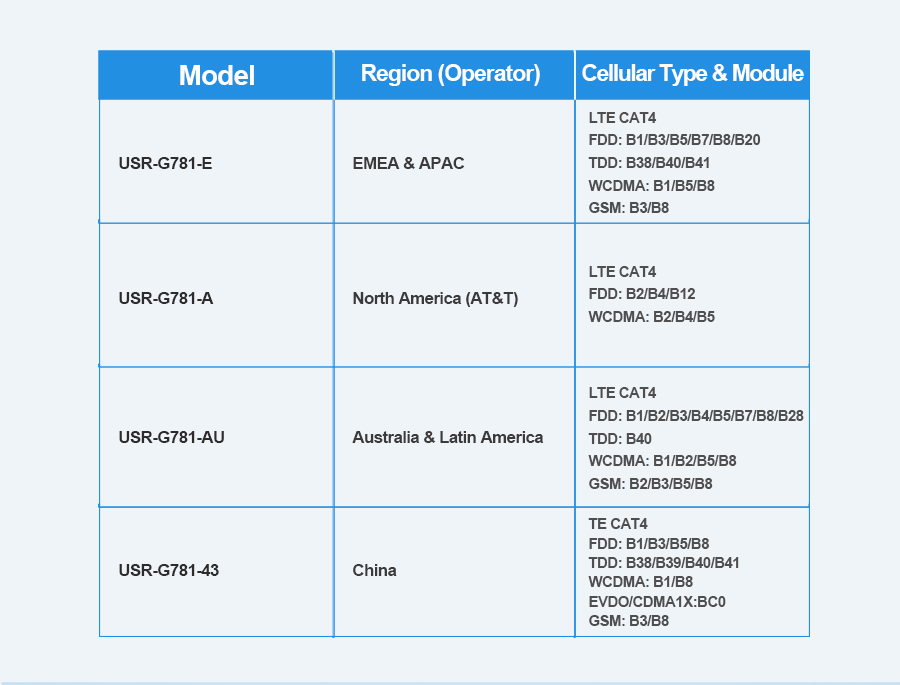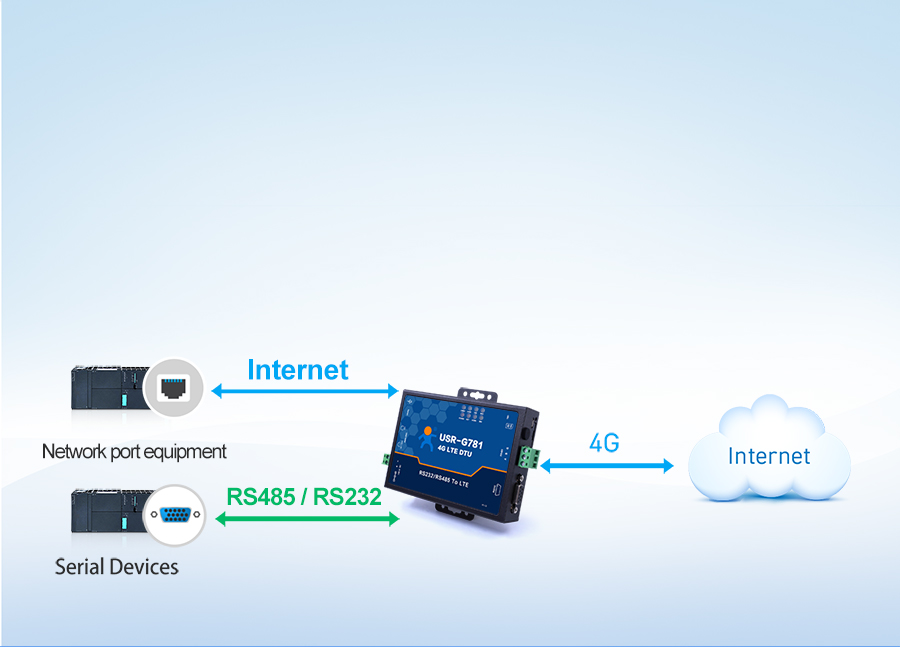 Serial Modem
G781 integrates with routing and serial modem, which can easily achieve the
bi-directional data transparent transmission between RS485/RS232 devices
and 4G network, supports connecting to various cloud platforms.
It also supports user-defined register & heartbeat packets to ensure the
device online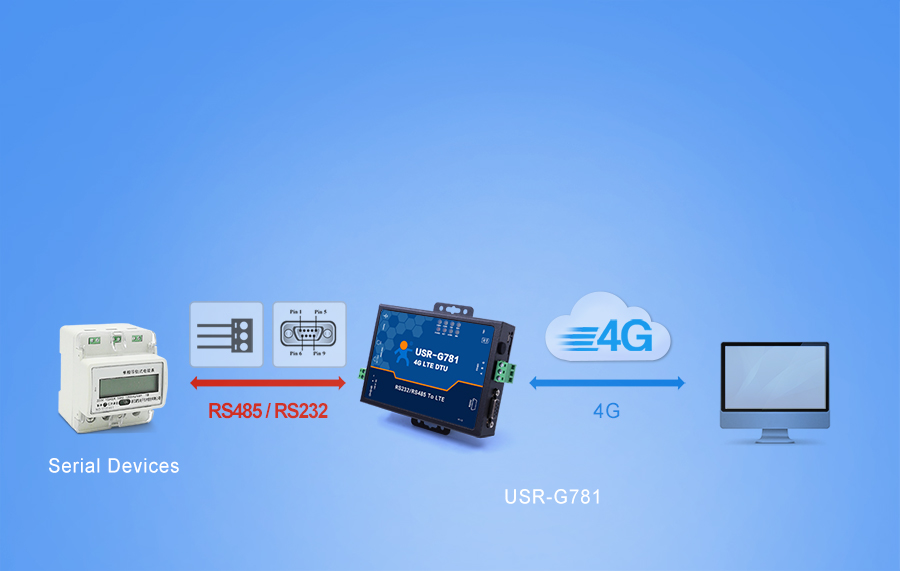 Transparent Transmission
Provide data two-way transparent transmission between field serial devices and the
central control server Support 4 Socket connections, support TCP Client and UDP
Support custom heartbeat package and registration package
Private protocols can be customized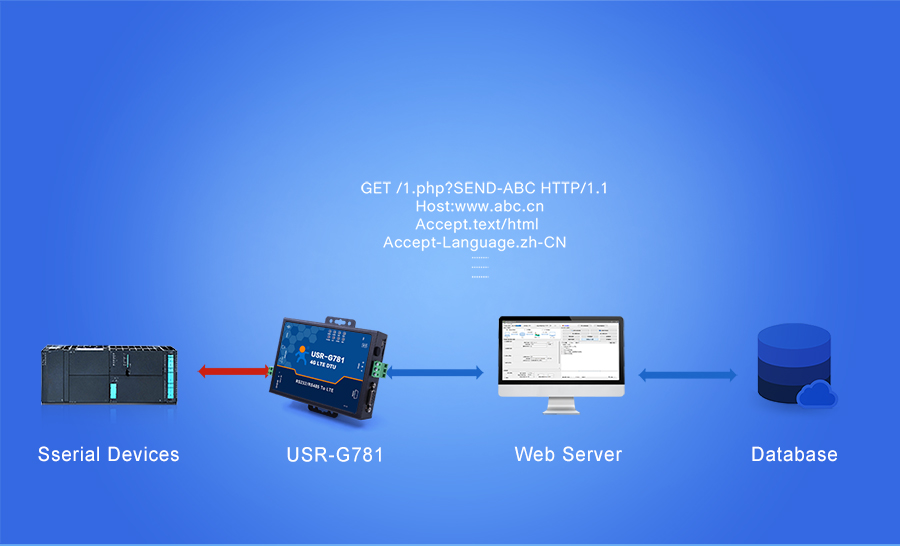 HTTPD Client
submit serial data to the designated server by HTTP (GET/POST) method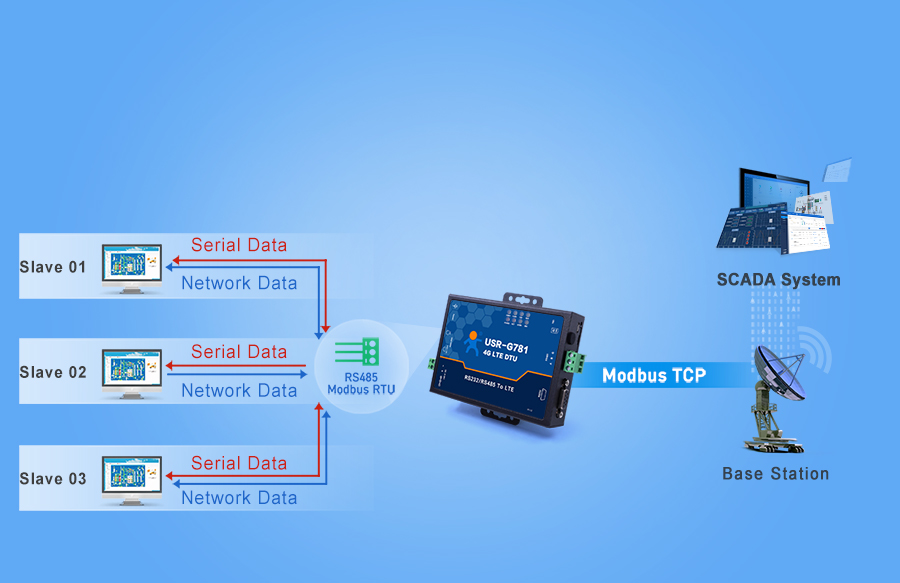 Modbus RTU to TCP
Modbus RTU/Modbus TCP protocol conversion for industrial SCADA
systems and field devices.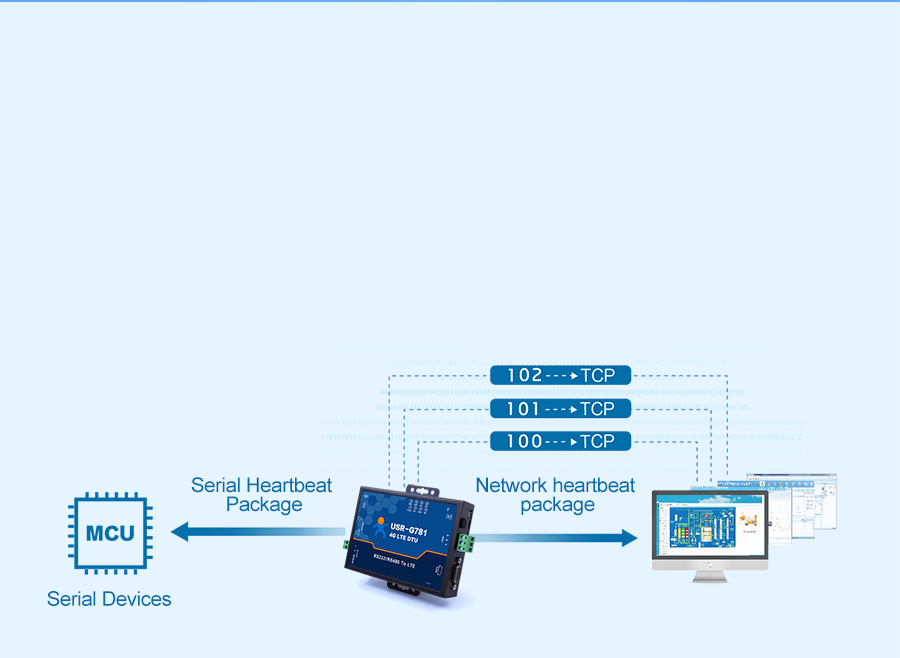 Registration Package plus Heartbeat Package
The registration packet is sent to the server to identify the device.
The heartbeat packet is used to judge the active state of the device when
sent to the server, and actively collect data when sent to the serial terminal.
The contents of registration package and heartbeat package,
heartbeat interval can be modified by AT command.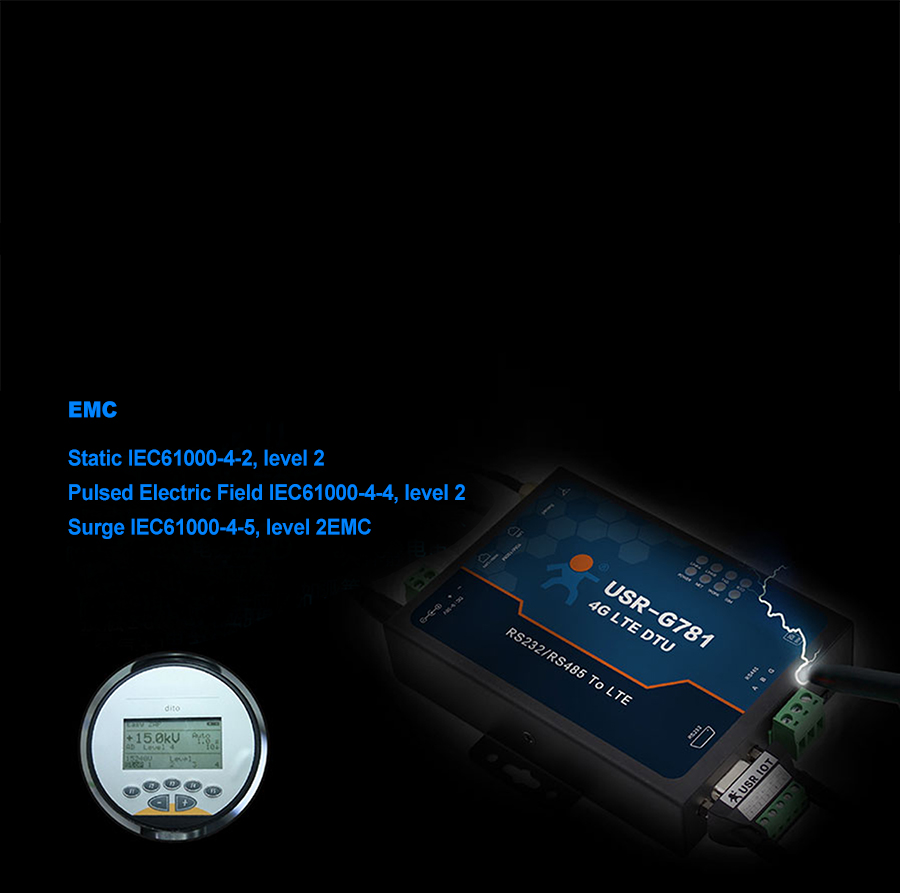 Industrial Design, Fit into Any Harsh Environment
ESD, Surge, EFT protection, wide input voltage.Built-in hardware watchdog,
7*24 hours stable operation in harsh environment or industrial site with strong
electromagnetic interference.
All components are selected according to industrial standards,Thicker and durable
metal shell, ground screw protection.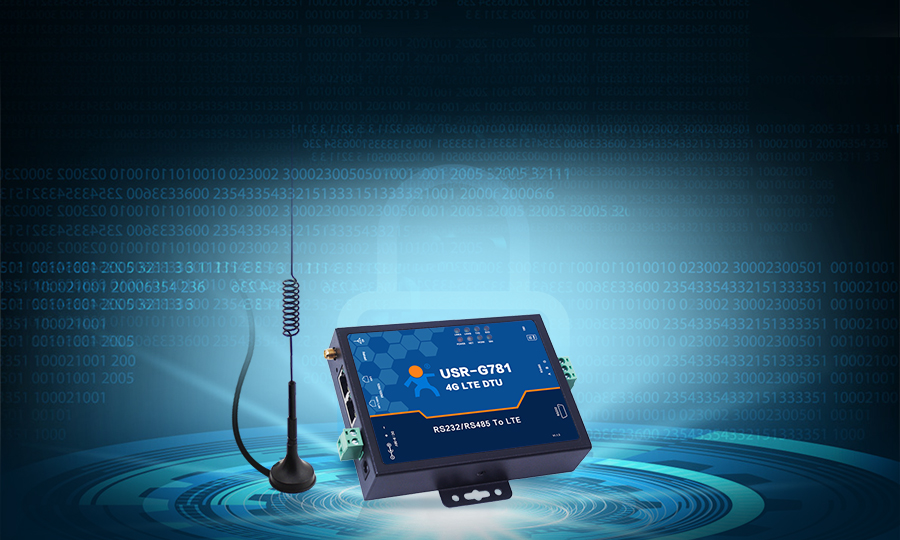 Data Security, Multiple VPN
Supports mainstream VPN protocols, including PPTP, L2TP, IPSec, OpenVPN,
and GRE. Multiple safe encryption methods make data safe
transmission up to financial grade.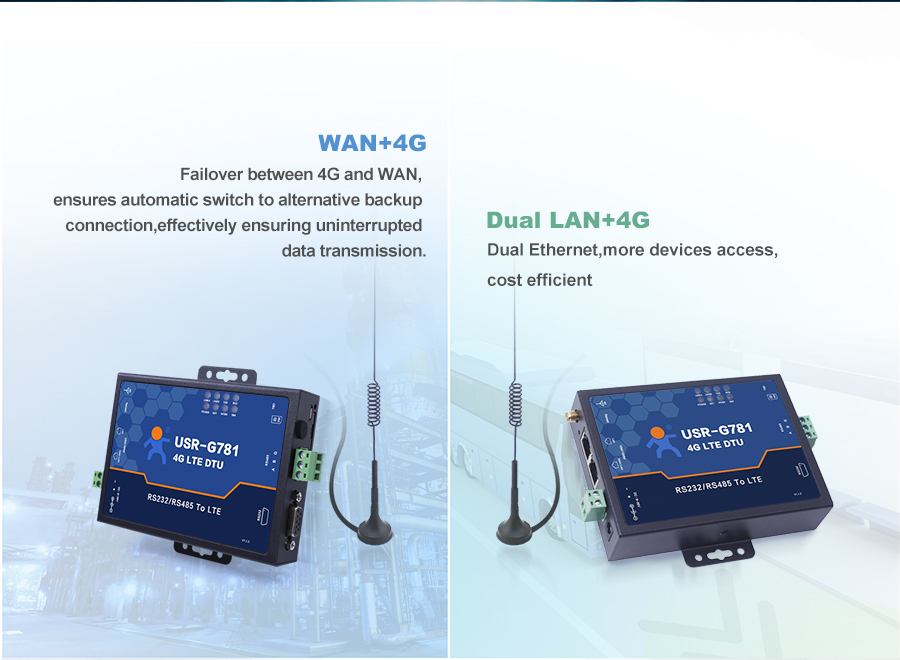 Flexible networking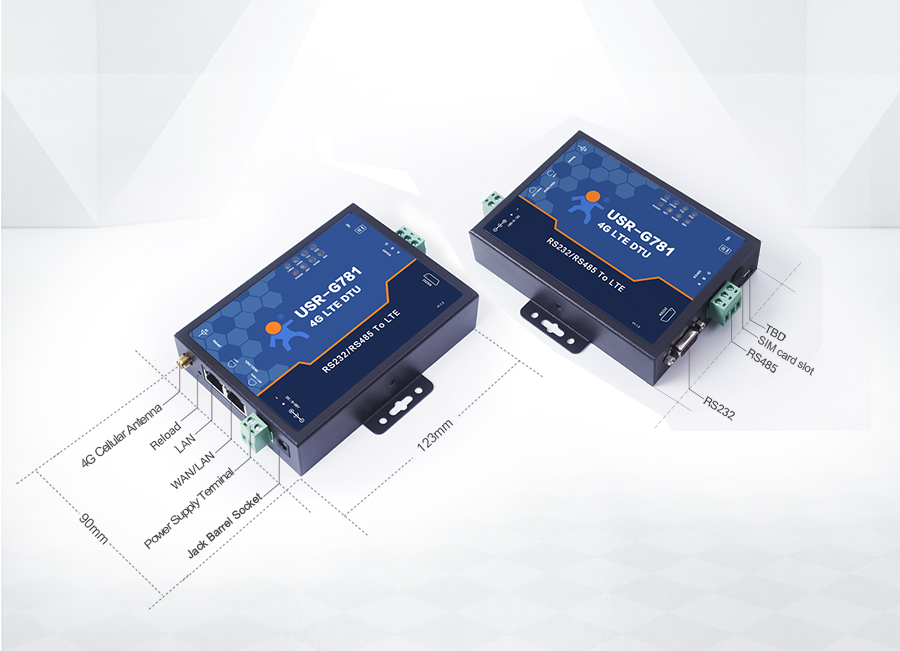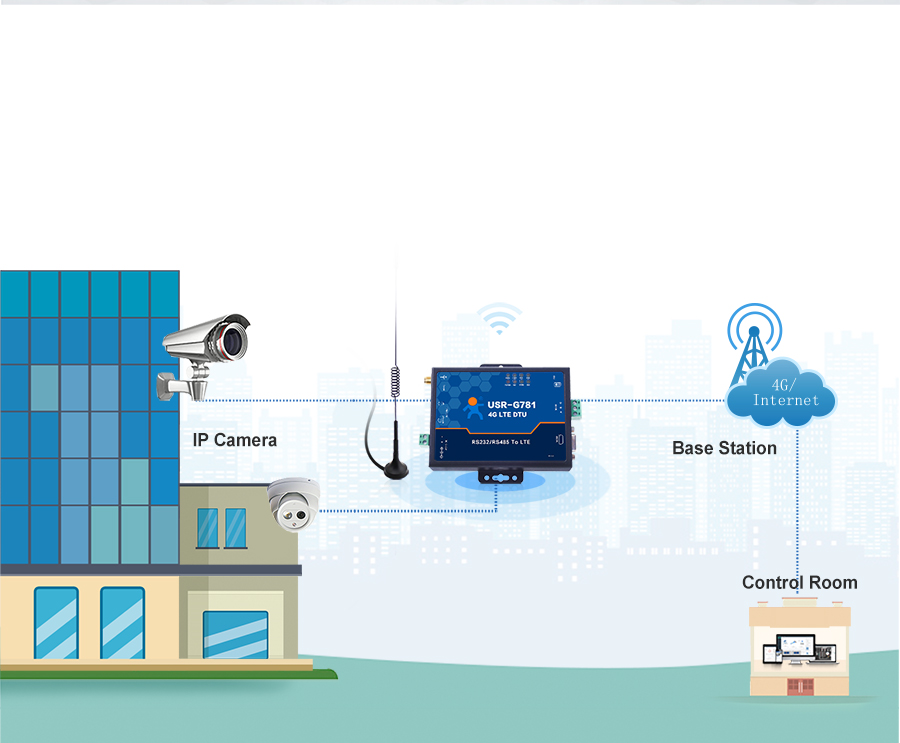 Video Surveillance
Through 4G networking, it provides high-speed network access for cameras,
and other devices that require large data transmission,
so that staff can remotely monitor the details of the field.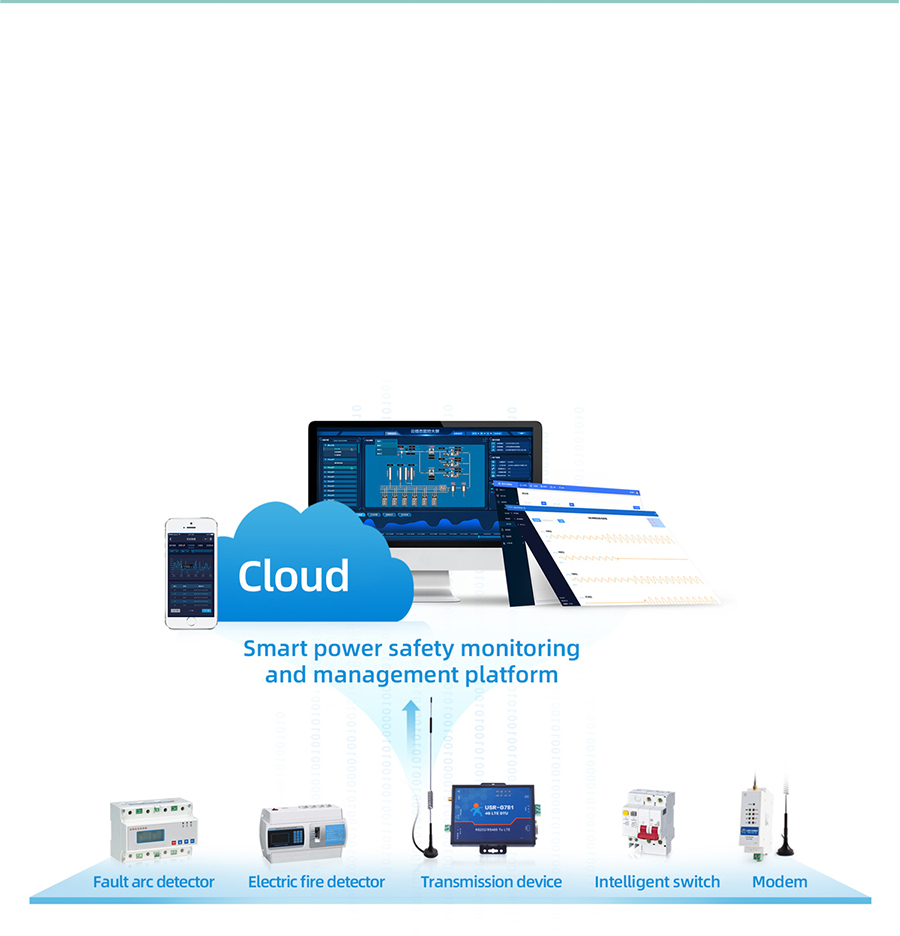 ---
We Also Recommend