Industrial DIN-Rail LTE Cat-1 Cellular RS485 Modem USR-DR502-E
$10800

$108.00

Save $26

(Exc. GST)
---
Available in stock
---
$ We Ship from our stock in AU (Perth) with pickup option, and Prices are Exc. GST
$ We Offer Quantity Discounts for Large Orders 10+ qty (Request for Quote)
$ We Accept Purchase Orders & Net 30 Payment for Eligible Accounts
Industrial DIN-Rail LTE Cat-1 Cellular RS485 Modem USR-DR502-E
DIN-Rail series launched by Jinan USR IOT Technology Limited, include Serial to
Ethernetconverters, 4G LTE Cat 1 modem and 4G industrial routers. Their
built-in 35 mm DIN rail seat applies to all DIN-Rail installation scenarios. USR-DR502-E is shown as following
9-36V wide power supply range

LTE Cat 1 & GSM with sim card slot

Transparent transmission and AT command mode

HTTP,MQTT,SMS

SMS,NET,Serial AT command configuration

FTP Upgrade and FOTA self-upgrade

Socket Distribution Protocol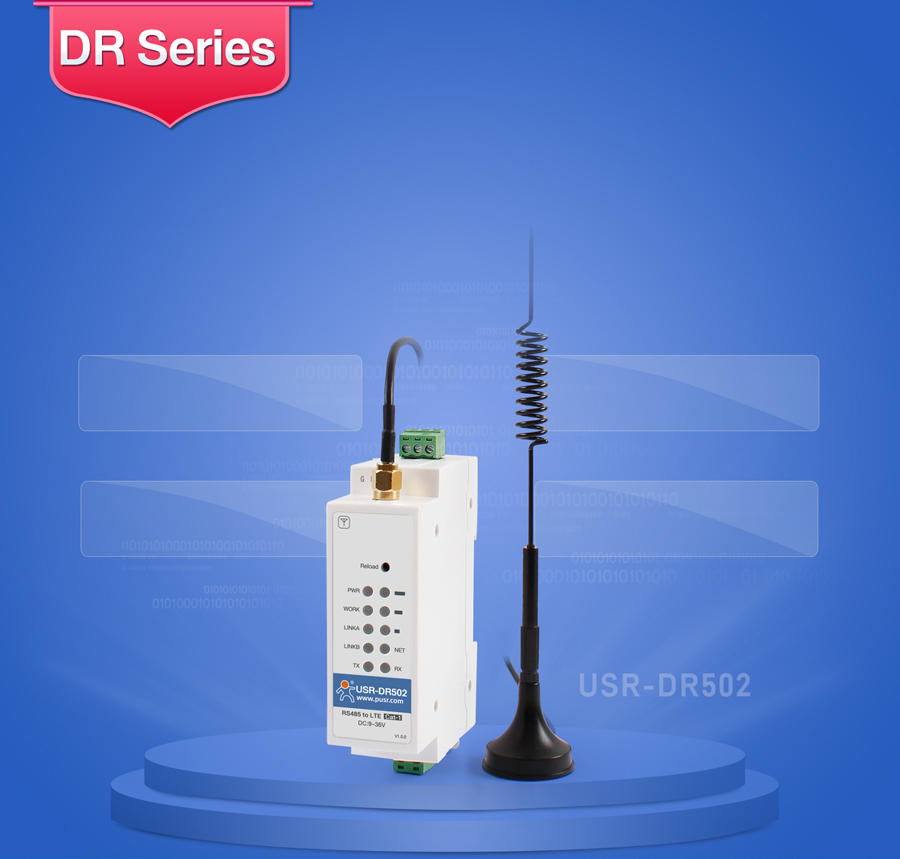 DR Series
DIN-Rail series launched by Jinan USR IOT Technology Limited, include Serial to Ethernet converters, 4G LTE Cat 1 modem, and 4G industrial routers. Their built-in 35 mm DIN rail seat applies to all DIN-Rail installation scenarios. USR-DR502-E is shown as following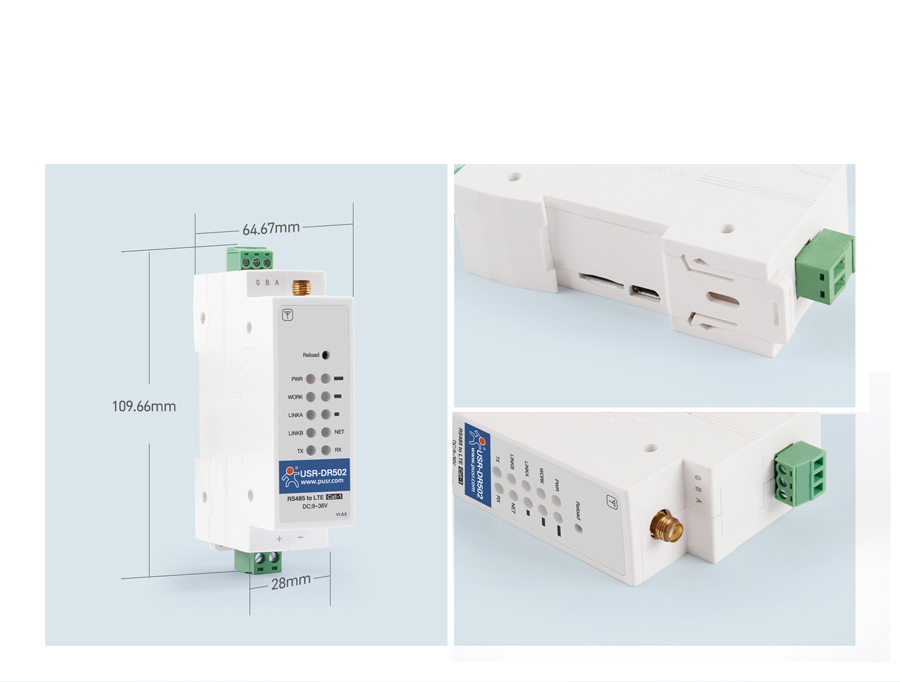 Product Details
PC+ABS materials, compact, low cost; flame retardant grade V0, ensuring the safe use of the product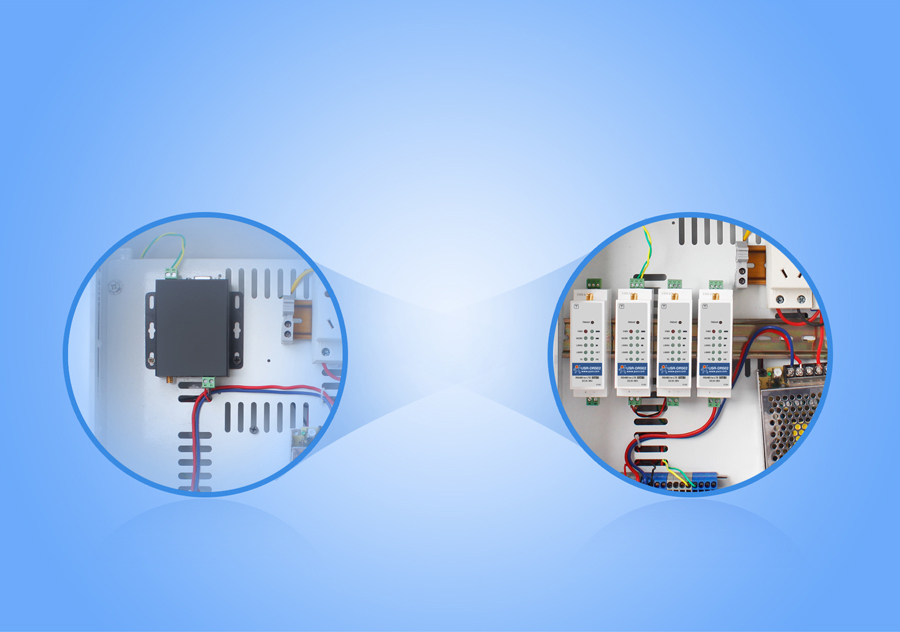 DIN-Rail mounting
Convenient cabling for installation, less space usage, and ease of use with other products
Basic Functions
Support the RS485 serial port, and easily deliver the data transparently between RS485 and 4G LTE Cat 1 network in bi-direction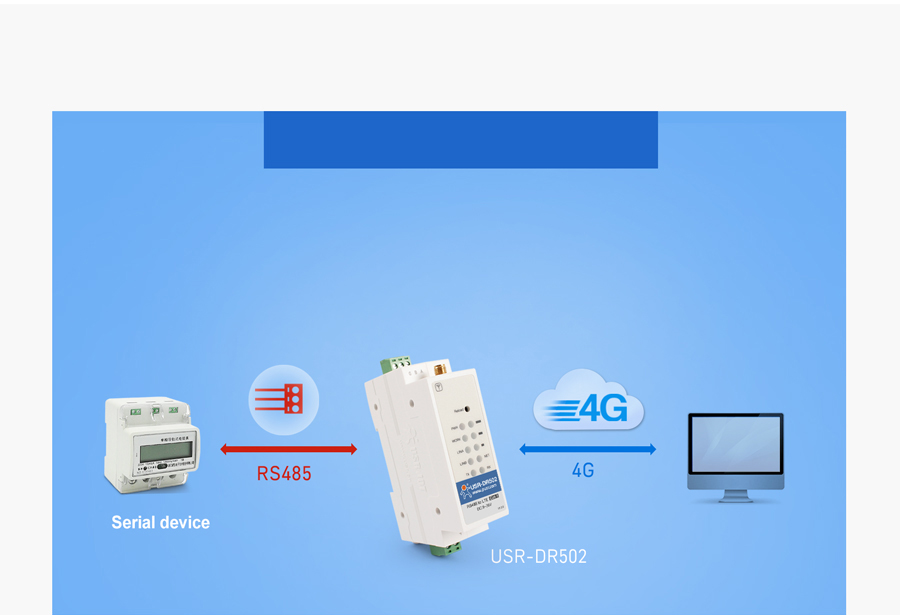 Operation Mode
Transparent transmission mode
Support the four sockets connection, TCP client and user datagram protocol (UDP).
Support the customized heartbeat package and registration package functions.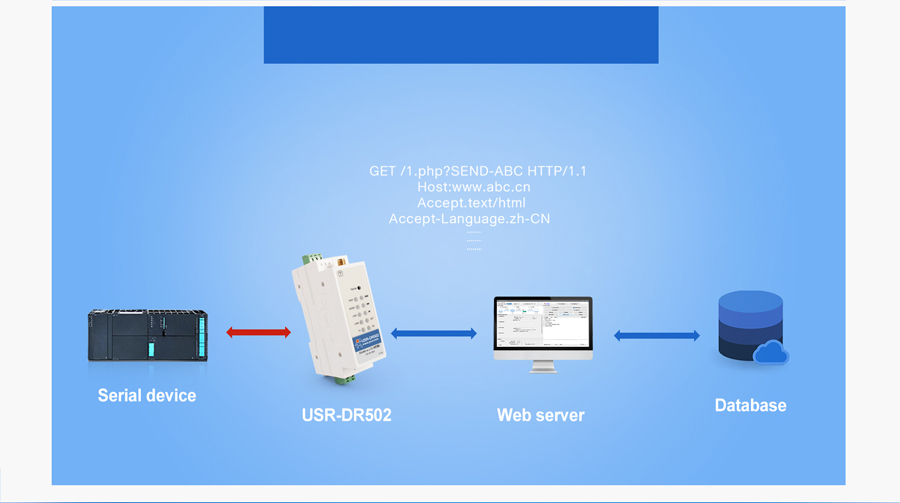 HTTPD Mode
Support the submission of serial data to the designated server in HTTP (GET/POST) mode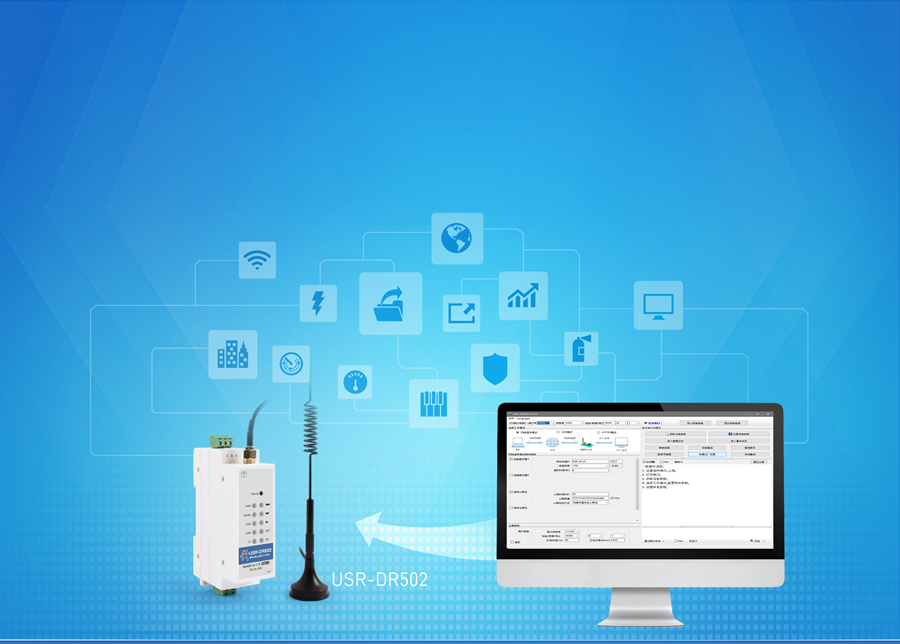 Parameter Configuration
Support the parameter configuration of serial, network and SMS commands, and provide the configuration tool for the PC.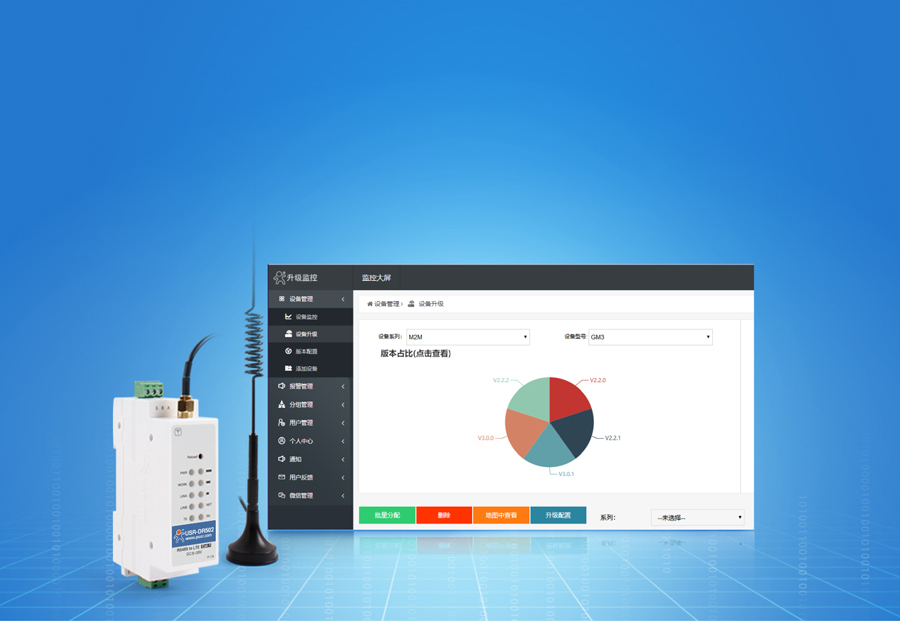 FOTA Remote Upgrade
With the remote management platform, it can realize the automatic firmware upgrade The upgrade package of difference algorithm is small, and the upgrade traffic and time are saved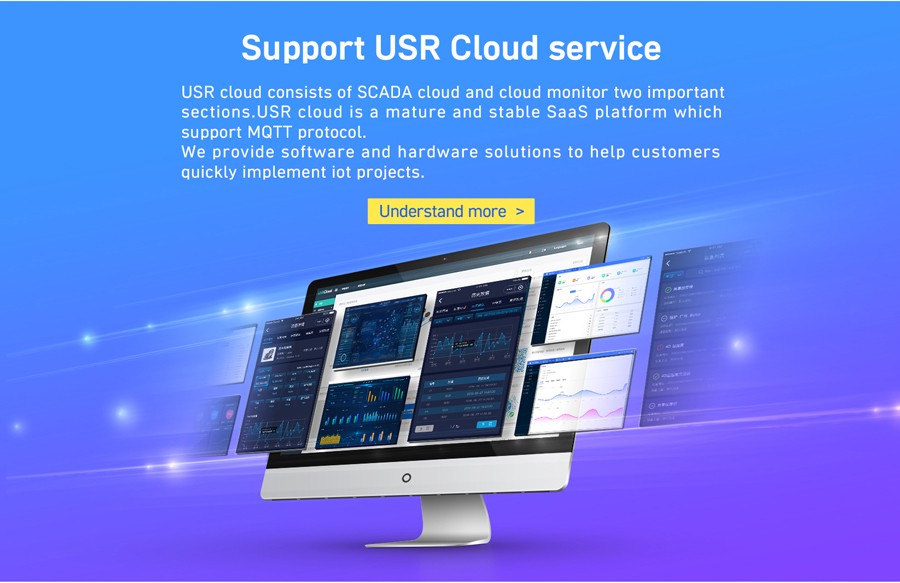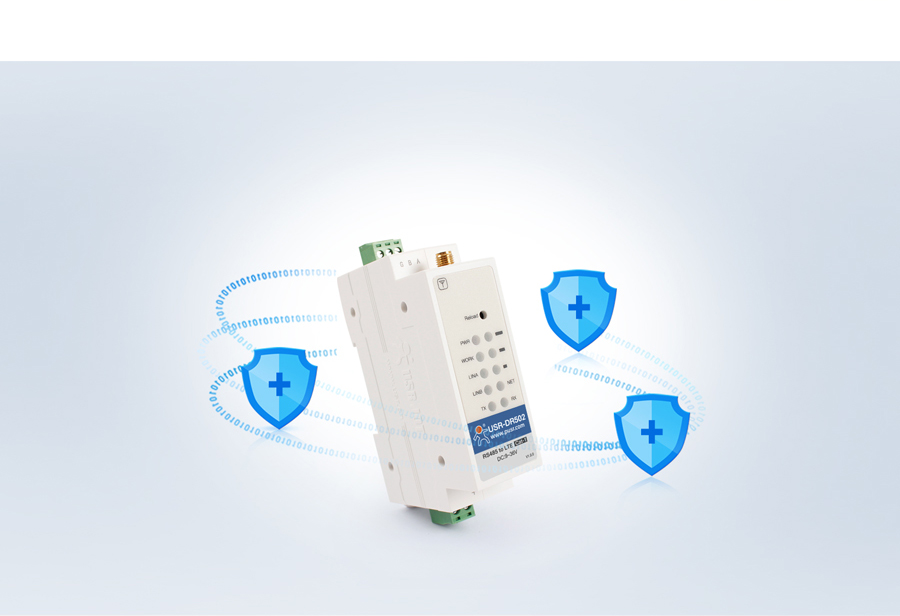 Downloads
---
We Also Recommend